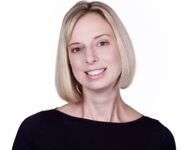 Has the time come for your marketing review? The thing to remember about marketing is that it is something that is always moving, changing and growing. You can never stay stagnant with your marketing, as this could harm your business as a whole. But how do you keep on top of your marketing? How do you see what you are doing well and what might not be performing as best as it can?
But how do you know that it is time for a marketing review and what can it help with?
Your marketing review could reveal an issue with your goals
We all know that setting goals are important, but it can be easy to go off track when it comes to reaching them. There are a number of reasons for this, but one thing is for sure, with a marketing review you can assess the goals that you had and possible reasons why you did not meet them. Perhaps you had too many, which means that you need to consider which ones to remove, or maybe they were unrealistic and need to be re-considered? It's ok to admit that you were aiming too high and scale things down to be more achievable.
You feel that your products and services are not relevant to your target audience
In order to make sales you need to be able to reach your target audience, after all, they are the ones that are going to want/need your product or service. But what if you think that you are not hitting the mark?
There are two reasons for this, both of which you can pick up on during a marketing review. You may find that you have incorrectly identified your target audience and that you need to reassess this. Or you may find that you are not packaging your business in the right way, which means that they do not understand what you can offer and what they can gain from you. A common issue that I come across with services and B2B brands.
You find your brand is inconsistent
An inconsistent brand is never a good idea. You need to make sure that your brand is clear and easy to recognise, no matter the platform that it is on. In doing this you make a lasting and compelling impression of who you are.
Not only should your brand be consistent across your website and social media profiles, but you also need to make sure that it is an accurate representation of who you are and what you can offer.
Your website needs a facelift
An old and tired website is never going to make a good impression. Which means that you should always be aware when it is time for a website makeover. During a marketing review, you can take the time to assess your website and make sure that it is looking the best it can, what's Google Analytics saying for example?
It really pays to make time for your website, as this is the focal point of your online marketing campaign and forms a very important part of your business too. It's your shop window and letting it get tatty is a big no-no.
On an aside, I get asked a lot of questions about how often a website should be looked at and updated. I think every two years you should review your website – you don't have to have a complete reskin or refresh but lifting some areas and adding additional sections may really work for you…
You are not getting the inbound leads and sales you expected
Sometimes your marketing efforts are not going to work as you hope or expect. Which means that you are going to rethink your approach. Once you know where you are going wrong, then you can make the steps to change it, however, you can only do this by conducting a marketing review. You should always see marketing as an investment that is going to give you a return, rather than a cost that you "have" to pay out.
As you can see, there are plenty of reasons why you should be making an effort with a marketing review. Why not give it a try and see if it can help you to make sense of your marketing and give you a push towards making the changes that are going to work perfectly for the future success of your business.
Take a look at my services