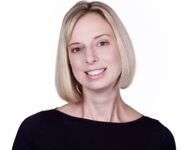 It is no secret that when it comes to law firm blogs, there are plenty out there that are written by law firms. This means that in order to get your blog noticed and ahead of your competitors, you need to do something to stand out.
If you are looking to leverage your law firm blog, then here are the things that you are going to need to try.
Make sure that your Law firm blog posts add value
When you write a blog post. It is all too easy to only ever write about what you want to write about. However, you need to consider whether or not this will actually give any value to your audience. It is a much better idea to make sure that your posts all have value. That they have something to offer. Write them for your audience and make sure that they can help them with a problem that may apply to them.
Don't worry about giving too much away
A common concern for many law firms is that when they write a blog post on a particular subject, they will give away too much information. This, in turn, will mean that the clients won't hire them as they will have all the information that they need. This really isn't the case, sure, a blog post might help your client understand some of the basics of the service that you provide, however, they are still going to need your expertise when the time comes.
Avoid jargon
Similar to making sure that your posts have value for your customers and that they are written with their issues in mind, we have those blogs that are full of jargon. You might understand what it is that you are trying to say and you might be able to make sense of all the specific industry terms, but there is a good chance that your audience won't. The worst thing is, if they don't understand what you are trying to say, then they won't read on.
Once, I spoke to a partner that said they looked at a particular law firms blog because they wanted an update. That told me that the law firm wasn't writing for their audience but for their peers – which isn't the right approach!
Post regularly
We know that posting on your blog can be time-consuming, however, one of the worst things that you can do is leave your blog to go stagnant. You need to be updating and posting on a regular basis, you need to be keeping the content fresh, as this will help to keep people sticking around and also will make sure that your blog looks up to date too. If you can't keep your blog up to date what else can't you do….
As you can see, there is plenty to think about when it comes to writing a legal firm blog. The main thing to always keep in mind is to ensure that you write posts that people want to read. Showcase just how much you know about your industry and set out some of the key problems that your customers may have, that way you can draw people in and encourage them to learn more about what you can do for them.
Interested to find out more about what I do: