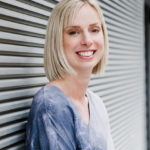 Blogging is a crucial part of promoting any services that you provide as a law firm. It shows your expertise and gives your potential clients trust in what you will offer them in their time of need. 
The thing to remember about blogging is that it is beneficial as a form of digital marketing. But, it is also something that you can all too easily get wrong. This means that you need to be aware of some of the main mistakes that can be made and how you can best avoid them.  
Want to know more? Here are the main law firm marketing blogging mistakes that can be made.  
Worrying about your quantity rather than your quality 
Whilst it is important to blog posts as much as you can, this should never be your primary concern over the quality of what you post. Your blogs should be informative, interesting, and high-quality. After all, if you don't take the time to make them worth reading, why would you think that someone would take the time to read them? 
Not publishing consistently 
The above point tells you not to worry about quantity and instead focus on quality; you still need to think about a consistent schedule. Your readers will expect blog posts from you regularly, so you need to make sure that you are planning this in. That said, if you do miss one every so often, this is not going to be the end of the world. But make sure that this doesn't become a regular thing.  
Picking the wrong topics 
One of the main things that you need to focus on when you create blog posts is the topics that you write about. Sure, not every topic is going to appeal to or be helpful to every single person who reads it, but you need to try and gather the attention and interest of as many people as possible with your blogs. If you need help with this, take the time to look at what others in your industry are writing about and what, in time, has the most engagement.  
Forgetting your brand voice 
Your brand voice sets you apart from others out there, and it is also something that your audience finds appealing. So, make sure that you use it. Keep in with your overall viewpoint as a brand, and ensure that they know you wrote it when someone reads your blog posts.  
Not thinking about your audience 
One of the biggest mistakes you can make when writing blog posts for your business is only writing about what you want to write about. Sure, you need to find the topic interesting, but it is not you who you want to read the blog. It is your audience. If they don't find the subject interesting and insightful, they will not read it, simple as that. So, consider what they want to see and make sure that you write it in a way that is focused on them.
Rushing the headline  
The headline is one part of the blog designed to grab attention and make sure that people take notice, which means you should always get this right. Take the time to come up with a headline that will make people want to read on. If you are not sure that you have hit the nail on the head with your headline, then wait and try again. Sometimes the correct headline won't become apparent until you have entirely written the blog post.  
Ignoring your keywords  
Keywords are essential to consider in your blog posts. So, make sure that you do this. Take the time to research which keywords will be the most useful in your content and use them in the right way. Use them in headlines, use them in sub-headings and ensure that they are throughout the range too.  
Not learning about your SEO  
You don't need to be an SEO expert to make the most of your blog posts. But it is helpful to understand the basics at least. Take the time to learn about SEO and make sure that you know how it impacts your blog posts and how successful they are. Having this basic knowledge could be much more beneficial than you realise.  
Batching the text together 
We are simple creatures, and when it comes to reading things, we want to make sure that it is as easy as possible to read. This means that when we see a blog post that has lots of text all bunched together, the chances are that we won't want to read on. Instead, you should try to break down your blog post content into manageable paragraphs, one that your readers will want to work through.  
Not promoting it 
One of the main points of writing a blog is that you want people to read it. So you need to do whatever you can to promote it to your audience. The best way to do this is with social media. Social media allows you to create a buzz about any blog post that is due to be completed and promote the ones you have already managed to put together.  
As you can see, there are plenty of mistakes that you can make when it comes to making a blog post. However, the good news is that there are so many great ways to avoid them or to make them right in the end. Take your time, read up on the proper ways to approach blogging, and I can promise you that you will find it works for your law firm. 
Take a look at some of my other blogs you may be interested in:
Blogging for your law firm- do you know where to start?
Take it easy whilst your blog does all the work
Need help?
If you would like help with your marketing then bringing on a marketing consultant with a fresh pair of eyes can make all the difference. I work with B2B businesses and professional service firms in London, Kent, UK and Europe. Please get in touch or book a free 30-minute consultation.