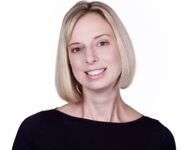 It isn't always easy putting together a marketing plan, especially if you are a small business or someone who isn't particularly used to marketing. So, how can you put together the very best marketing plan for your business? Let's take a look at some of the best strategies that you can put in place to help you to achieve your goals.
Blogging
If you want to drive more traffic to your website then you should definitely be trying out blogging. Not only does blogging help people to come to your website, but, if you publish high quality and informative blogs that relate to your industry and what your target audience need and want, then you are going to be showing those people reading it that you know what you are talking about.
Blogging is time consuming and can be hard work, but blogging is definitely worthwhile trying out when it comes to marketing your business.
Social media ads
Social media is an important approach to take for your business. It increases the presence that your business has, it gives your audience a chance to engage with you and it ensures that your brand awareness is as high as it can be. Not only should you be utilising an active profile on social media, posting things that your audience want to engage with, but, you should also be investing in ads as this will help you to really increase your visibility and push you out to a wider audience, sometimes doing it naturally just isn't enough and you need that extra boost.
Email marketing
You may be concerned in these modern times that email marketing is outdated, but the truth is that it is still an incredibly useful approach to take for marketing your business. By sending out regular email marketing you will be front of mind for your potential or existing clients. You may feel like your wasting your time but it's passive, slight nudge to people when you get into their inboxes, just so they don't forget about you.
Set up an event
People often go straight for online marketing activity but events can be great for raising brand awareness and your profile. People get to meet you and your brand face to face where you will get to demonstrate your expertise. Having people in a room, that you get to meet and talk too will help spread the word.
As you can see, there are plenty of things to think about when it comes to putting together a marketing plan and strategy. Consider what is going to work for you and how you can best promote your business. There are so many different approaches out there to choose from, that you should always find some way to get to your business goals.
If you liked this also take a look at:
How to build your email newsletter