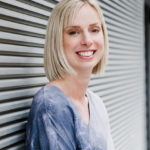 Social media is a key part of marketing any business and the main aim of social media is that you want to make sure that you engage with your audience. This idea makes sense of course, but engagement isn't as easy as you may think it would be.
If you dream of getting engaged on social media (by this I don't mean buying an expensive ring for your clients). Then take a look at the top tips for helping you to make sure that you make the most of your marketing and get the maximum engagement possible.
Engage yourself on social media
In order to get engagement from your audience, you are going to need to get engaged yourself. This means that you need to take the time to build relationships with not only your clients but also with others in your industry too.
Of course, your newsfeed should be filled with your own amazing posts, but another key part of engagement is ensuring that you are resharing and commenting on other posts too.
Not only does this build a solid base of business networks (meaning that they are going to be more likely to share your posts in the future). It also helps to show you as a human brand, one who engages with others out there in the wide world, rather than just focusing on what you want to achieve from social media.
Use hashtags the right way
One of the most powerful tools at your disposal on social media is hashtags. Hashtags are how your posts get noticed and how you gain followers and views. But, the only issue that comes with hashtags, is learning how to use them in the right way. You want to ensure that you have the maximum hashtags that you need, however, you want to avoid spamming your posts. This can be a hard balance to achieve, however, it is one that is worth trying to do.
Hashtags can take time to learn, but make sure that you read up on them. See what your competitors are using, see what your clients are looking at and you will soon be mastering hashtags for yourself.
Know the best times to post
There are right times to post on social media and not so right times. There is no wrong time, but you will learn what hours of the day (or days of the week) gain the most views and engagement compared to others.
You need to think about where your clients are based, what ages they are and what else they may be doing with their lives. Once you can pinpoint all of these things then you may learn what time is right to post.
Don't discount emojis on social media
I know that emojis might seem a little on the unprofessional side, but the truth is that they are sneaking themselves more and more into the professional world. There are a number of reasons why you shouldn't discount emojis in your posts.
They are fun, they are colourful and they are eye-catching, which is going to improve the number of people who are going to see your posts. They make sure that your posts pop out on the newsfeed, rather than blending into the background.
Another positive about using emoji's is that it helps you to inject a spot of fun and personality into your brand. Which can only help with your overall appeal.
Engagement isn't always the easiest thing to master, but I can promise you that if you take the time to learn more about it, in the long run, you will see the benefit of your efforts.
Some of my services:
Outsourced Marketing Management
Need help?
If you would like help with your marketing then bringing on a marketing consultant with a fresh pair of eyes can make all the difference. I work with B2B businesses and professional service firms in London, Kent, UK and Europe. Please get in touch or book a free 30-minute consultation.