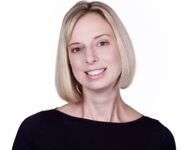 Have you made the effort to create a modern, professional looking homepage for your law or accountancy firm? Finding that despite these efforts that those people who are visiting are not actually becoming fully fledged customers for you?
This could mean that your homepage isn't working quite as it should for you. Want to know where it could be going wrong? Here are some of the top tips that law and accountancy firms can use to create the most amazing homepage for their website and their business too.
You need to use page title tags properly on your Homepage
There are lots of elements to putting together the most amazing homepage for your business. One that you may not know much about is page title tags. Title tags are a HTML element which will be able to specify the title of a web page.
A page title tag is going to be displayed on the search engine on the results page and they will appear as a headline that can be clicked on to travel through to that page. This means that in order for them to have the impact that you hope, then you need to use them properly.
Not only should they summarise the content of the page that can be clicked on, but they need to do this in a limited amount of characters, which means that you should avoid trying to stuff information that is not relevant and that will just take up space.
You need to showcase value
In the areas of law and accountancy, it is vitally important that your clients trust you and what you will do for them. Therefore, you need to try your best to show this in your homepage. It is often the case that many accountancy firms and solicitors will try to fill their website with cliches and jargon in order to seem like a professional business.
Jargon is off-putting to your clients. Especially when it comes to legal terms. They are likely to feel confused about what is being said and they may not even understand it at all. Not exactly what you are going to want to achieve with your website. You need to try your best to get your message across, without bamboozling those who are reading it.
You can also make sure that you use the space of your homepage to show value, to show that you can do what you say that you can do. But that you are professional and that you are somewhere to go to when your clients need it. So for instance could you add a video with client testimonials or link through to your most popular blogs.
You need to focus their needs
Both accountancy and law are incredibly focused on the needs of the clients. Which means that this should always be the main focus of your homepage. Think about what type of things your potential clients are going to want to know and what they are going to want to see, and offer the solution that they are searching for. Stop talking about the 'we do this' and start talking about how you can help the client and what makes you different.
Not only will this help you to put together some appealing content for your homepages but it is also going to give your business focus too. Both things that can drive you forward to success.
Take a look at my other blogs:
Personal Branding for Law Firms and Accountants