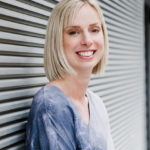 Marketing is never the easiest thing to get right when running a business even if you run a professional service firm such as a law firm. Not many business owners will understand how best to market their business or have the time to put into this task. 
However, getting marketing right is vital for your business. The better you do at marketing, the more clients you will be able to secure, which is always going to be your aim. 
So, to help you work out the right marketing approach for your law firm. I have put together some of the best marketing strategies that you could benefit from.  
Master your law firm content  
One of the essential marketing efforts to get right is content marketing. The main reason for this is that everything written on your website or your social media platforms is some form of content. Which means that you need to pay careful attention to it.  
Content that is well written will show your potential clients that you know what you are talking about and that you are going to be able to give them the expert advice they need. It also helps to boost your online visibility, which will, in turn, bring in more clients over time.  
The thing to remember about content marketing is that there are many avenues to explore. Which means that you can think about which one will be the right choice for your law firm and yield the best results.  
Some of the most shared content marketing techniques include: 
Blogging- which shows that you are an expert in your field 

Backlink creation- a part of content marketing that can bring in more traffic to your website  

Guest posts- where you publish content onto other websites and blogs to be seen by their visitors and then re-direct those people to you 

Video marketing- video marketing gives a sense of personality within your content efforts and can be an effective way to showcase your brand  

Webinars- the great thing about webinars is that they not only allow you to market yourself but also provide value to those who attend 

Podcasts- Podcasts are recorded shows that are dedicated to discussion. Sometimes these are comedy shows, but equally, podcasts can take a more professional approach 
Get in touch with email marketing 
The idea of email marketing is that you want to balance sending out regular emails full of relevant and valuable content without the idea of being a sender of spam. Compared to other approaches that you can take to marketing, email marketing is relatively simple to master and get right.  
You just need to ensure that you understand the process and know the steps you need to move through to see it become a success. 
The first thing to do is make sure that you have an email address to send the marketing to. This can be tricky to do; however, you can also use a discount to encourage people to sign up for your email marketing list. 
Once you have some contacts in mind, it is important that you think about your target audience and how you can segment it down. You are always going to want to try and appeal to the right potential clients. And segmenting them down can depend on what they are looking for (as well as whether or not you can offer it).
It is always worthwhile planning to test your email marketing to see if what you are doing is reaching the right people. And if it is, whether or not it has the impact you want it to have.  
Learn more about SEO 
You are likely to have heard of the phrase SEO. But just because you know of Search Engine Optimisation, that doesn't mean that you entirely understand what it is about.  
The idea of SEO is that it will bring in as many visitors as possible to your website or social media pages. This is done by highlighting keywords and having them in your content. Having these keywords means that your brand will pop up when the end client searches for the proper term. 
One of the essential parts of SEO to get right is keyword research. Without the right keywords featuring in your content, you will never be the first search term that comes up.  
You might not understand all the technical workings of SEO, but what you can learn is the basics. Which will help you then use keywords for marketing your law firm properly. 
Go social with your law firm
Social media is essential for marketing; it allows you to promote and share relevant information with your law firm (and, in turn, your clients). It also helps you to engage with the clients that are going to want to use you. 
This means that even if you are not keen, you still need to get to grips with social media. Several things come with marketing on social media that you will need to keep in mind. The best place to start is by thinking about which platform you are using. The right platform can make all the difference with social media.  
You also need to be aware that how you present yourself on social media will influence your online reputation and how you are seen. You want to be an expert, know what you are talking about, and be social too. Along with promoting yourself and what you can do.  
Many law firms have found that LinkedIn is an excellent platform for their social media marketing because it is a professional platform that attracts those who are seeking out professional law services.  
I hope that these top tips will help you to master digital marketing. You may find that one works better than others for your law firm, but you will need to try them all to ensure that you see the best results possible and that you can be the success that you hope it will be.  
Some of my services: 
Need help?
If you would like help with your marketing then bringing on a marketing consultant with a fresh pair of eyes can make all the difference. I work with B2B businesses and professional service firms in London, Kent, UK and Europe. Please get in touch or book a free 30-minute consultation.