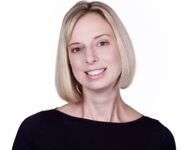 It doesn't matter what industry that you work in, or what type of clients you are trying to appeal to. It can be hard to put together a website that is not only good to look at and informative, but actually draws your clients in too. 
Sure, it is no secret that Law is an area that not everyone understands or finds interesting. That doesn't mean that you should just give up on making a website that appeals. To help you out, I've have put together a guide to the best ways to bring clients to your law firm's website. And of course, to then keep them there. 
Have a blog on your law firm's website
Blogging is a huge part of online marketing. Not only does it help you to appeal to Google with plenty of SEO rich keywords. It helps with your standing too. When you write a blog about a particular subject, you are sharing your knowledge and expertise. This will help to ensure that visitors see that you know what you are talking about. You can also use your blog to share news and events that relate to your law firm, which is also of interest to your clients too.  
Share case studies
Whilst they may work as a part of a blog, I feel that case studies really should stand alone. They are a form of post that shares how you helped a particular client. It helps to show your audience what you can do. What you know and how there are other people out there who also have the same issues as them. You can also show that you know what to do should they have the same problem.  
Create Ebooks
More and more firms are deciding to put together ebooks as a part of their online marketing strategy. An ebook is usually available as a downloadable PDF which is targeted on a certain topic or area of your business. You should see ebooks as an extended blog post. They are great for showing that you are credible and that you know what you are talking about. It also brings those who might not have been on your website to you too and shows that you are keen on being valuable to those visiting your website.
Send out email newsletters
Another great way to bring people to your website is to send out email newsletters. These are not only an effective form of marketing, but email newsletters are also great for sharing information, news and events too. It is important that you try to not over-promote yourself or over-sell your message but you can share in it your latest blogs. With links to your website and with some clever internal linking you could help direct people that land on those pages to other relevant pages on your website.
Try out video
Video is the most engaging form of content. Although it does tend to be the one that scares people the most. The great thing about video is that it gives your audience something visual (think of it as a face to a name) which means that you will appeal to them on a much more human level. Something that is vitally important when it comes to running a law firm.  
As you can see, there are so many ways that you can bring customers to your website. Why not try them all and see if you can find yourself with plenty of views and a nice healthy audience to talk too as well!  
Find out more about how I can help your firm:
Outsourced Marketing Management