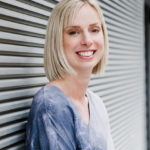 If you run a law firm, you may be mistaken in thinking that Instagram might not be worth putting effort into.
Whilst you may think that Instagram is only going to be helpful for retail or beauty based companies. The truth is that Instagram is a useful social media platform, no matter what industry you work in.
To help you, I have put together a guide on how to make sure that you grow your Instagram followers and maximise your visibility.  
Make sure that your followers know it is your law firm 
Being easily identified is a vital part of Instagram. This means that you need to make sure that you use your bio as your homepage. Showcase who you are and what you do, so your audience can recognise your branding. That they know you will be able to help them with whatever they need. 
Take advantage of your caption space 
You may think that the caption space on your Instagram post should be used in as much of a minimal way as possible. Whilst it is true that you don't want to ramble on too much, you shouldn't limit what these captions say. Use them to share as much information as possible; use them to showcase your skills and what you can do for your clients. 
Post regularly 
When you are trying to build up a following on Instagram, one thing that you need to make sure that you do is post regularly. This means that your audience will stay interested in what you have to say and will engage with your posts more often. I recommend that you aim to post at the very least 3 times per week.  
Collaborate 
Influencers are a huge part of Instagram, and they can be helpful in a variety of industries to grow your followers. The idea of an influencer is that they will share on their own profile (and to their followers), which opens up your name to a whole new range of potential clients that you may not have been able to appeal to before.  
Use IGTV for a live Q&A for your law firm
Live streams have become even more popular of late because they allow you to stream a video in real-time. Instagram live videos can be used in various ways; however, for your particular industry, you may find that the most helpful approach to take is to use them to host a live Q&A. You can ask followers to send in any questions they may have, and then you can answer them. This will help you showcase the skills you have, educate your audience, and give them a chance to feel that they are being listened to and engaged with.  
Research hashtags 
One of the critical parts of Instagram has to be hashtags. Hashtags link your content to a particular topic; this will often be a specific word or phrase. The thing about hashtags is that you need to get them right for them to work the best they can. This means that you need to do whatever you can to learn which hashtags will be most relevant for your industry and the type of people you are trying to appeal to.  
As you can see, there are so many things that you can get Instagram to do for you. So, make the most of this incredibly useful social media platform and see where it can take you in the future.  
Some of my services: 
Need help?
If you would like help with your marketing then bringing on a marketing consultant with a fresh pair of eyes can make all the difference. I work with B2B businesses and professional service firms in London, Kent, UK and Europe. Please get in touch or book a free 30-minute consultation.