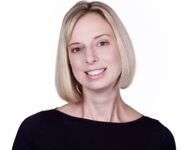 Generating leads for your business is an incredibly important part of promoting yourself and securing sales. However, the trouble with generating leads is that it isn't the easiest of processes.
Not only can it take time and be somewhat frustrating, but it can also not even work out the way that you want it to in the end. Or it may not work at all. We've all been there and it's a system of trial and testing to make sure you see the best outcomes.
So, with this in mind, it makes sense that you are going to want to try your best to get as much as possible from your lead generation efforts. But how can you do this? How can you ace lead generation for your business?
Make a video to encourage leads
We all know that a picture can be worth a thousand words, but what does this mean for videos?
Well, you can be sure that video marketing is a pretty powerful lead generation tool. Whether it be a demo video, an explainer or maybe of your team or staff talking about what they offer there is nothing better to lift the bonnet of your business and give the customer a good glimpse behind the scenes. It helps build relationships with you and your firm.
Jazz up your about us page
Of course, the main purpose of an about us page is to share information about your business and what service or product that you can offer your customers. However, that isn't the only thing that your about us page can do. This particular page is also a great place to generate leads. You can define what is unique about your business and what you can offer your customers over your competitors. It is also a great space to show your brand personality too. When was the last time you took a look at your About Us page?
Ask for referrals from current customers
Word of mouth marketing is much more powerful than you realise. We, as people, love hearing that other people have had a positive experience with a brand. This means that it is incredibly worthwhile asking for referrals from your current customers, telling potential customers just why they should be using you. You may want to think about offering an incentive scheme to those that refer people to you so that can encourage more business.
Go to events
Always feeling that you are short on time, that you simply don't have enough hours in the day to do everything that you need for your business? Chances are that you will have some things that are pushed way down on your to-do list. Attending events is probably one of these. Whilst heading to an event can be time-consuming, it is also worthwhile when it comes to sales and lead generation, as it gives you a chance to interact and engage with your target audience, often face to face. Make time well in advance to identify both the conferences and exhibitions you want to attend as well as the networking events too.
Lead generation isn't always easy, but that doesn't mean that you should give up and not even try. You may be surprised by just how easy it can be to not only get your brand out there in the world but also ensure that you bring in some profits too. Isn't that always the aim of any business?
Take a look at some of the services that I offer