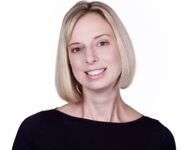 Are you an accounting firm? Are you already making the most of your digital marketing strategy? Have you heard about Google Posts? Wondering whether or not they are worth the effort?
Google Posts may be a little extra work, but, just like with many things in life, sometimes that effort is worthwhile doing. In fact, to help to show you why Google Posts are something that you should try out, here are our top reasons.
What are they?
Let's start at the very beginning, Google Posts are a part of your Google My Business Profile. This is a box that is displayed on the left-hand side of the search results for your accountancy firm and will display key pieces of information that your clients are going to want to know about you. This includes opening hours, customer reviews and of course, the answers to frequently asked questions too.
Google Posts are linked and with them, you can share thoughts, news and updates from your company. This includes blog posts, text, videos, images and even GIFs if you like.
Why use them?
When it comes to your online presence as a firm, your Google My Business Profile has a huge part to play with this. In fact, every year it appears that the importance placed on Google My Business and search rankings has grown and grown.
In turn, your Google Posts form a key part of having a healthy profile on Google My Business. They help to ensure that the content that is shared within this area is fresh and up to date. It also helps to improve your visibility as and when you need it to.
As an accountancy firm, you are going to want to secure long-lasting relationships, particularly when it comes to high-value transactions and clients. However, these working relationships are not always the easiest to form and in order to secure clients of this nature you need to ensure that you show them that you have value and can deliver what you promise.
Making Google Posts is a great way to show that you know what you are talking about, that you are an expert in your accountancy field and that you are the type of firm that your key clients are going to want to work with.
Get your Google Posts right
If you are thinking about Google Posts then chances are that you are going to want to get things right. It is a relatively simple process and you are going to want to make sure that you make it as easy as you can for yourself.
The best way to do this is to re-use any content that you have already created to be used elsewhere. Such as on your website or your social media. Of course, you need to make sure that it is tweaked enough to be different from those original posts and also ensure that it is tailored to this approach.
You should also make sure that you include calls to action within the posts too. These need to engage the clients to want to follow through and use you, but should never be obvious sales pitches, as this is going to put them off.
Try out Google Posts for yourself and see if you can transform your online presence and secure as much business as possible for your accountancy firm.
Take a look at some of my Google-related blogs:
Google My Business – is it time to get on the Map?
Need some help with your marketing?
If you'd like to talk more about your marketing you can book a 30 minute discovery call here to see how I can help!
If not take a look at some of the services that I offer firms and businesses:
Marketing Consultancy Kent and London