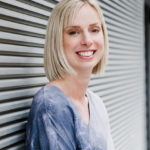 When it comes to writing a blog, there comes a time when you may find that you simply have nothing left to say to your audience. Does this mean that you should give up on the idea of blogging completely? Not at all!   
If you have old blogs that you posted some time ago (especially those you think could be updated, refreshed, or changed completely). Use them as inspiration for some new blogs.   
Are you worried that you will not get the balance right when it comes to your old blog content? Here are some of the best ways that you can repurpose and reuse your old blog content.   
Transform your blog into YouTube videos  
Video marketing is one of the biggest and best ways to try and promote your business and get people to notice you. However, video marketing can be tricky to get right. With over 1.9 billion people visiting YouTube every month, you want to make it as successful as possible.   
Finding it hard to work out the topics to cover as a part of your YouTube efforts? Why not revisit some of your older blog posts? Find out which ones were popular and engaged with, and see if you can transform them into a video?   
The chances are that you will not only be able to appeal to those people that enjoyed reading the blog last time. But you may appeal to a whole new audience too.  
Refresh old content  
No matter the business that you are in, things are going to change over time. This means that you need to think about how you can update and refresh existing blog posts. Has the industry changed? Perhaps there are new regulations out there that can impact what you offer?  
Perhaps the techniques, tools and trends have moved on since you wrote the previous blog? No matter what the changes are, now is your time to look at what was written before and make some required changes.   
Create a course  
Are you an expert in your industry, in the service you provide, or the product you sell? If you are, then now is your chance to shine. Think about the blogs you have written in the past and see if you can merge them to create an online course.   
It doesn't have to be anything too in-depth as you want to appeal to a general audience. However, you want it to take the critical information contained in those blog posts and transform them into a useful online course that people can buy into.   
As you can see, there are plenty of things that you can do to make sure that you make the most of any old blog posts that you have written. Take the time to think about the content you have already shared, read through it, and I can promise you that you will soon find some inspiration for sharing brand new fresh content in the future.   
Take a look at some of my other blogs you may be interested in:
Practically perfect content marketing tips
Cooking up your B2B Content Strategy
Need help?
If you would like help with your marketing then bringing on a marketing consultant with a fresh pair of eyes can make all the difference. I work with B2B businesses and professional service firms in London, Kent, UK and Europe. Please get in touch or book a free 30-minute consultation.