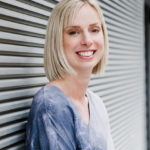 Thanks to social media platforms such as Facebook, Twitter and Instagram, much of how we learn about and see the world comes from what we see online. This means that when you want to be seen as a business, you will need to find a way to get more social.   
There are two aspects of ensuring that you get your blog seen. The first is the blog itself, and how it is created, then you need to think about how it is shared and seen. Let's take a look at both of these in more detail.  
How to write a good quality blog  
The first thing you need to do when writing a good quality blog is to think about what content your clients are looking for. What problems do they have that you can solve? What questions do they have that you may be able to answer? By thinking of these things, you are already getting a head start in creating a great blog.   
The next point to consider is that your content should be diverse and different, which will keep it fresh and exciting to read. However, you also need to make sure that it stays on brand and in the same voice. That way, they will always know that it is your blog that they are reading.   
It is always important that your blogs never feel like they are a sales pitch. They should be adding value and answering questions that your clients have. Rather than just telling them how amazing you are.   
How to make sure it is seen  
So, you have taken the time and effort to create a fantastic blog post; now, you need to make sure that the content is seen. There are several ways that you can try to do this, and it will depend on your audience as to which one(s) work best.  
You should always make sure that your blog post is as easy as possible to share.
When something is easy to share, there is a much greater chance of getting shared. Another thing that you can do is to ask people to share your blog post when they have read it. Sometimes, this extra push can take someone simply reading what you have said and giving others the chance to read it. It is one thing to ask them; you should also ensure that they know that you appreciate them sharing your post. It also helps to encourage conversation as a part of your blog post.
Ask questions that you think that your audience is going to want to answer.
That way, you are encouraging interaction and engagement. You are also showing them that you value their opinion and what they have to say.   
Blogging can take time and effort, but it is worth trying it out for your business and then ensuring that you understand the best way to share it online and get whatever you have said out there in the digital world.   
Take a look at some of my other blogs you may be interested in:
Blogging for your law firm- do you know where to start?
Need help?
If you would like help with your marketing then bringing on a marketing consultant with a fresh pair of eyes can make all the difference. I work with B2B businesses and professional service firms in London, Kent, UK and Europe. Please get in touch or book a free 30-minute consultation.