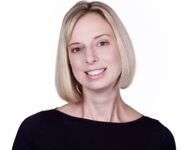 We all know that Facebook is a pretty useful tool when it comes to business, but don't always know how to make the most of it. Currently, a large focus within the marketing world is video, and Facebook has its very own approach to video marketing. Facebook Live.
Live streaming is proving to be a bit of a game changer when it comes to marketing and there are a number of reasons for this. To learn more lets take a look at how Facebook Live can work for your business.
Facebook Live gives an insight into your business
We all love to feel that we have had a sneaky peek at how our favourite company works. This is something that Facebook Live can definitely help with, you could use it to showcase how a particular product is made or the team behind your service. You could even use it to give a tour of your premises. The possibilities really are endless.
It can allow you to run a Q and A
Q and A sessions are a great way to engage with your customers and answer all those burning questions that you have. Why not set up a Facebook Live video to address some of the questions that your followers have? You can ask them to send some in prior to the video, as well as ask for some during it too.
You can use it to release and demonstrate a brand new product
Do you have a new product to release? A great way to release this is a Facebook Live video. After all, it is going to create a bit of a buzz about this brand-new thing to purchase. Not only can you talk about the product, you can also show those potential buyers just what it can do. Tempting them into making a purchase.
Live stream an event
Are you running an event for your business? Want to make sure that it is promoted? A great way to encourage people to come, either this time or next, is to Live stream it on Facebook directly from the venue. Show everyone watching just what they are missing and you are sure to gain some interest.
Showcase your client testimonials
Hopefully, you have clients that have been particularly happy with the work you have carried out for them or the service that they received. Why not ask them if they would be happy to say a few words on video? You could treat this Live stream as somewhat of an interview in which they can share their experience with you.
Facebook Live is a great tool for your business, you just need to understand how best to use it. Why not try it out and see what it can do for your engagement and hopefully your sales too?
Interested in reading more of my blogs
Stop dodging your Facebook Business Page
How to supercharge your Facebook Ad Copy
Take a look at my services