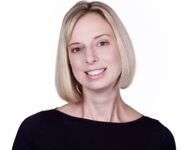 Marketing is not always the easiest of things to do. Growth marketing can take time, it can take effort and it can cost you money too. However, that said, this doesn't mean that there are not some easier approaches for marketing your business.
If you are short on time. Short on ideas. Or perhaps short on cash. We have put together the easy peasy lemon squeezy things that you can try to grow your business.
Remember that blogging is your friend when it comes to growth marketing
You might not realise it. But one of the best marketing approaches that you can try for your business is to blog. Blogging brings plenty of traffic into your business. Especially if your content is written as a way to answer a problem. These visitors may come to read one specific blog that you have written. However, they will then stick around to read some others, as well as explore all the things that you have to offer. Hopefully converting into a fully fledged customer in no time at all.
Make sure that your website is as simple as possible to use
You don't often think of your website as a part of marketing for your business, but it definitely should be seen as a marketing tool. Your website is the place that people go when they want to get in touch with you, buy from you and also learn more about your business. It is vital that along with looking good, your business website should also function properly too. It should not be slow and it should not be too complicated. If a potential customer has to spend more than a few seconds figuring out your website or searching for what they want, then they are likely to leave and may not ever come back.
Showcase the great experiences that your customers have had with you
We have all had happy customers that have used us in the past, so why not take some pride in this? Ask them if they are happy to write a testimonial for your business, for the service and results that they received. If they are, then share this on your website and of course your social media too, this will show your potential customers that you are good at what you do and that you have the evidence to prove it.
Marketing doesn't always have to be a headache. Why not try out these super simple approaches and see if you can master marketing and help to grow your business?
Take a look at another blog on growing your marketing: