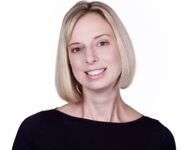 Whilst the world of marketing moves on all the time, one form of marketing has definitely seemed to stick around and that is email marketing. It is not only effective, but it is also one of the least expensive ways to communicate for your law firm.
The only trouble with email marketing is that you can often feel like you are fighting a losing battle. That you are trying to break through the crowd and shout about your law firm over the rest of the clutter.
To help make sure that your law firm is having the most success possible with its email marketing efforts. I have put together the basics of law firm email marketing. All of which can help to make sure that your emails are opened and that they are read.
Always have a targeted law firm email marketing list
If you offer more than one service to your clients, then you are going to need to make sure that you have a targeted list for each area. This means that you can ensure that you are communicating directly to the people who are going to be most interested in what you want to say. Rather than those who will ignore it.
Create an eye-catching subject line
The subject line is one of the first (if not only) chances that you have of catching a potential client's eye. So, make sure that you spend some time creating a subject line that is really going to stand out against the rest.
Don't forget about mobile
People spend a large amount of time now on mobiles, including reading emails. It is incredibly important if you are planning on sending out marketing emails that they are optimised to be viewed on mobile as well as a laptop. Otherwise, you could be missing a huge chunk of your target audience.
Be as personal as you can
Personalisation goes a long way in email marketing. Without it, people will be reminded that the email is one that has been sent to a whole raft of people. And with it, they can easily feel that it is all just for them. Not only should you add the recipient's name to your emails. But you could also make the replies personal too. Rather than including a generic email address to reply to. Make sure that it is one that includes a partner or staff member within your law firm. This is much more likely to encourage people to respond.
Send at the right time
If you want your emails to be read, then you need to make sure that you send them at the right time of the day. It is a good idea to send between 9am and 11am and 3pm and 5pm to maximise the chance that they are going to be opened and read. Although saying that I had some great open rates with private client emails being sent on a Saturday morning. The best thing is to send, test and tweak what works for your firm and your audience.
As you can see, email marketing for your law firm can be tricky to get right. But with these tips, you can definitely make the most of your campaign and secure yourself some sales or leads.
Interested in this article? Why not take a look at this related content?
Long emails are boring, get to the point
How to build your email newsletter
Want to know how I can help your firm?