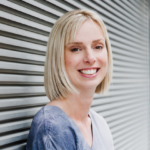 Quality content is an essential tool for any marketing campaign. Whether it's crafting a memorable slogan, producing effective sales copy or supporting an SEO campaign, the words on the page are central to practically every aspect of your business strategy. But in spite of this, copy writers remain undervalued by many marketing professionals and it's been seen and proven over and over again that having an objective professional look at your content can only be an asset.
My latest blog takes a look at why having a strong copy and content writer in place is essential for your business and how it can help up your game!
Giving your business the right tone of voice
Nothing will dent a customer's confidence in a business more quickly than spotting sloppy spelling and grammar on a website or promotional material. Content is essentially the voice of any company, so it needs to be direct, accurate and trustworthy at all times. A good copy writer will work closely with a business owner to produce consistent, carefully crafted content that tells the right story in the right way.
Improving your Google rankings
The days of quick wins and keyword stuffing are long in the past, as any SEO analyst worth their salt will tell you. As Google's algorithms have grown more sophisticated, it is essential that an SEO campaign is built around unique, relevant content that provides real value to your customers. That's why most SEO teams now work directly with content writers at major marketing agencies and corporations.
Driving click-through with content marketing
Attracting traffic to your website is about more than good SEO practices. You also need to ensure that once a customer sees a link to your website, whether it's on Google or a third party referral, they're inspired to click through to find out more. It's what we call in the industry – clickbait. By crafting strong headlines and concisely communicating the key selling points of your business, a copy writer can help to capture the user's attention and nudge them in the right direction.
Inspiring creative campaigns
When you think of every famous content marketing campaign that has come to define a brand, you can guarantee that a copy writer has had a hand in it. Whether it's coming up with the central idea, or finessing it into something that the customer can immediately latch on to, writers are there to provide and facilitate creativity. What's the story you want to tell about your business? How will you instantly grab the attention of your target audience? Is there an angle to your industry that hasn't been explored yet? A good writer can work with you to tease these ideas out and develop them into fully formed campaigns.
Engaging the customer
No matter what industry you're in, you should have an audience of people who have the potential to be genuinely interested and enthused by what you do. But in order to make people passionate about your service, you need to be passionate yourself – and nowhere does that come across more strongly than in your content.
A major part of content marketing is about taking a subject matter that might come across as dry or boring and finding the hook that turns potential clients into brand ambassadors. If they can achieve that, your copy writing team should prove more than worth the investment.
Other content marketing blogs you may be interested in:
How to bake your content marketing cake
Need help?
If you would like help with your marketing then bringing on a marketing consultant with a fresh pair of eyes can make all the difference. I work with B2B businesses and professional service firms in London, Kent, UK and Europe. Please get in touch or book a free 30-minute consultation.