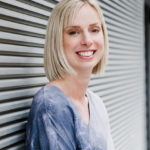 With a new year around the corner, there is no better time to plan to take a look at your social media strategy. Even if things are going well for social media and your professional services, there is always room for improvement.  
So, what are the main ways to ensure that your social media strategy works for your brand? Here are the things that you should be focusing on.  
Go live!  
Video content has been a massive part of marketing; however, things have changed and developed within the video marketing world of late. The main change is the idea of live videos. Live streams are a fast way to deliver content to your audience.   
You could stream your live video, which gives an insight into who you are and what you can do. Because it is live, it is not only going to be a great way to share your personality, but it also helps to show that you can be trusted as you are happy to showcase yourself live.   
Try out micro-influencers  
Another popular part of social media marketing is influencers. These are social media content creators that offer a paid-for sponsorship in return for reviewing, sharing and promoting you as a brand.   
For the most part, you will need to pay these influencers in cash; however, depending on the service you provide, you may offer some free incentives or discounts on what you do.   
A positive of micro-influencers is that they more often than not know what they are doing on social media. This means that they can help to appeal to your target audience and encourage them to share and engage with your posts.  
Always have goals in mind  
Goals are an essential part of succeeding in your plans. You want to set goals that will give you the chance to focus on where you want to be and think about how you are going to get there too.   
Having goals also allows you to think about where you are currently and what might be working well, which gives you an all-round chance to make changes and improvements.   
Encourage your users to create their own content  
The idea of user-generated content is that it is content that your users create. It can come in various forms, including comments, reviews, images, or posts linked to your firm. It might be something that you have invited, or, like in most cases, it will be organic and unexpected. This means that you have no control over what is said.  
Of course, the main thing that you can make sure that you do is to offer a service of the best quality; when a user creates a review, you can have peace of mind that it will be positive.   
Engage yourself  
Another key part of social media is engaging with those who post and comment about you. When you comment back or continue the conversation with them, you show that you listen to what your audience is saying.  
Not only will this show them that you value their input, but it also keeps you at the forefront of their mind. Social media is always something that you need to try and use for your firm. Don't get lost in this busy and confusing marketing world. Just take a breath and think about how you can get where you want to be.   
Take a look at some of my other blogs you may be interested in:
Why social media won't change your business overnight
Getting the balance right for your social media marketing
Need help?
If you would like help with your marketing then bringing on a marketing consultant with a fresh pair of eyes can make all the difference. I work with B2B businesses and professional service firms in London, Kent, UK and Europe. Please get in touch or book a free 30-minute consultation.