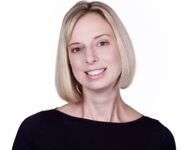 We all know that marketing our business is one of the most important things that we can do. After all, we are never going to be able to make sales unless we get our brand out there. The great thing about marketing is that there are a number of ways that you can approach it. For the moment, content really does seem to be king when it comes to marketing and blogging is one of the best ways to really get your content out there.
Blogging means that you can post on your own website, however, it also means that you can create blog posts that can feature on other websites. This is called guest blogging and is an incredibly useful tool for your content strategy. But how can it be done? Let's take a look at the best ways to put together a guest blogging strategy for your business.
Focus on one guest blog goal
Guest blogging is a powerful tool for a number of reasons. When you are first starting out, you are going to want to focus on just one of these reasons, rather than trying to spread across them all. Some of the main reasons why guest blogging is useful is: 
Gaining visibility for your brand

B

uilding your email contacts

Showcasing

yourself as an industry expert

Making connections with influencers
So, think about which one is most important for you right now and focus on that.
Make a list of websites that match what you are looking for
Once you have decided that guest blogging is going to work for your business, it is time to think about the websites that are best going to work for you. Head to Google and find websites that are likely to match in with your brand and what you want, you may want to type in the burning need that is addressed by your product or service and see who is making guests posts on this subject.
See if those websites are going to work for you
When you have a list of websites, you are going to want to double check that they are actually going to work for you. What kind of engagement does the website see? Does their audience actually match in with your key audience? Is this a website that actually accepts guests' posts? If they do, then what are their guidelines to guest posts and self-promotion, if any? Answering these questions should help you to narrow down your search to those that work perfectly for you.
Create a list of the best subjects
A blog post is only as good as its subject, so, this is the best place to start when it comes to planning what you are going to write about. Think about what blog posts are working best on your own website and then use them as inspiration for what you can write about for others. Also, take a look at the type of blog posts that they already have, this could also help you to think about things to write about.
Send your ideas out to those websites
So, you have your list of ideas, you have the websites that you want to target. Now you need to get yourself pitching. Write an email which introduces yourself and then showcase to them the blog post topic that you think will work best, that way they can see that you have really done your homework and you know what is going to work best for you both.
Take a look at some of my other articles
How to catch your first guest blogging post