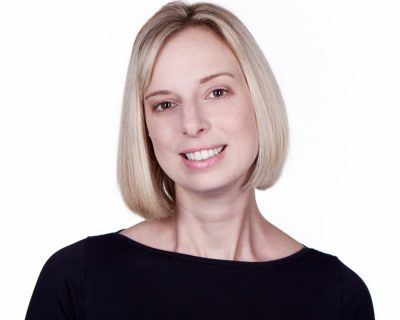 You may have created the most awesome website, but you are not seeing the numbers of visitors that you expected? Despite all the effort being put into creating and designing your website, if you don't establish your online presence then you cannot expect any traffic.
The bad news is that building an online presence isn't easy and it will take some time and effort, but it is doable. All you need to do is follow some simple steps and you will soon see the visitors come to see what your website (and ultimately your business) can offer them.
Start a blog to establish your online presence
Blogs are an amazing resource for getting your business visible online, after all, aren't you reading a blog right now? In fact, you may not realise it but blogs are one of the most powerful tools for increasing your exposure, building the credibility of your business and making sure you reach the biggest network possible.
Blogs will improve your rank on search engines, build your email list and convert readers into clients. Once it is all set up, the time has come to think about the content that you include.
Create some content
The trick to blogs is ensuring that you have quality content. You will need to think about what content will be valuable to your audience, what type of blogs will work best for them and what other things are your competitors writing about at the moment. You might find my blog on blogging – how to never run out of ideas a good place to start!
Once you know this you can start writing those blogs. You will need to think about how you can be unique, try to have a tone of voice or I like to call it write a blog like you are speaking to someone. There is nothing worse that a formal, dry blog or one that was just written for SEO in mind.
Use social media
Blogging is great, but the way to make sure that people actually read your blogs is by using social media. Social media is key in promoting your content, and ultimately your business. It will attract visitors to your blog and to your website. Not only this, but it allows you to engage and interact with your audience too.
There are a number of social media platforms that you can use, you should always make sure you are posting on platforms that appeal the most to your target market. This is likely to come in the form of Facebook, but other businesses can benefit from Twitter, Instagram and LinkedIn. The more places you post your blog the more people are likely to land on your website, read it and then potentially look around the rest of your site!
Get the balance right
Social media is great for promotion, but it shouldn't be 100% advertising. In fact, the main purpose of social media for your business is to engage and inform, sharing your content. Getting the balance right between boosting your latest product or service, and present your customers with some useful information is tricky, but if you manage it then your online presence will grow and grow! Us marketers have the 80:20 rule. 80% share your own content 20% post your own.
Whilst it does take work to build the ultimate online presence, you will find that after a while ( for me it was 8 months!) you will have more visits to your site and more leads. So, take the time to understand how you can make yourself more visible and you will soon be feeling the benefit of some virtual promotion!