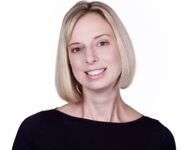 We have all heard of the saying that a picture is worth a thousand words. Whilst in content marketing this may not always be true, in social media marketing it definitely applies. In fact, people will process visual information around 60,000 times faster than they would text. Therefore, that means social media posts that have images are much more engaging than those without.
Want to know how to use visuals to give your social media marketing a boost? Here are the top tips that I think you should definitely be trying out for yourself.
Use consistent colour in your social media marketing
Colour is important in visuals. If your company already has a set colour scheme picked out, you are going to want to use those colours. Because it will fit in with your brand and keep your personality visible. However, if you don't have a particular colour in mind, then you may want to make sure that the colours that you do choose to use are consistent and work well together. Here is a good website that can give you ideas for complimentary colour palettes.
Use typography in the right way
The font that you use might not seem that important. In actual fact, this can be just as important as the colour that you use in your visual social media marketing posts. The font that you choose will have an impact on the feelings that you evoke in your customers and it will also highlight the different sections of what you are posting. You will need to have one font for headers and titles, one for subtitles and one for the body of text. Make it stand out!
Think about filters
We live in a world now whereby we can easily filter things to make sure that they look their best. Whilst this may work well for our personal photos, does it work for those that relate to our business social media accounts? The answer is yes, filters can work, but they need to be used in the right way, else you could end up taking away from your brand and from the image that you are trying to create.
Be consistent across the platforms
When you use social media marketing you should definitely do your best to utilise every platform that is open to you. After all, each one will have its own audience and people that you can appeal to. Whilst you might change up the posts that you share on each platform, it doesn't mean that you can't be consistent with your imagery. Especially when it comes to profile pictures, cover photos or banners.
Above all, images are vital for social media so you need to make sure that you get it right. Think about the images that you are going to share and whether or not they are going to appeal. In no time at all, you will definitely see an increase of engagement on your posts. If you want to know a great tool that can help you with consistent social media imagery then try Canva.
Interested to find out more about what I do? Take a look at some of the services that I offer below.