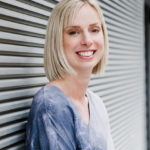 Whilst some people might see trends as a fad, the truth is that trends can actually be a crucial part of business. They shape what your clients want, what they are looking for, and what they expect from you as a business owner.   
This means, in turn, that trends should form a key part of any marketing plans that you put together for your business. If you own a B2B business and want to ensure that you keep up with the key marketing trends, here are some of the main ones to keep in mind.  
Get chatting with a podcast  
You might not think that a podcast could be a great way to market yourself. But the truth is that they can be. Not only are they a chance to advertise yourself as a brand (and mention your service or products a few times, too). They also are actually far more helpful than that.  
Having a podcast means that you feel comfortable sharing your knowledge and expertise. This shows your clients that you are a business to be trusted and that you will do what you say you can.
Be interactive  
While making excellent content that your audience wants to read is one thing. It is even more critical to make sure that you create content they can interact with. Of course, this interaction can be as simple as a like or a comment on a post, but what if you want to go much deeper than this?   
Social media is the main place for this, which means that you need to think about posts that will really get people talking. This could be a quiz or a competition, or perhaps even just a question that you ask people to comment on and answer. You could also think about creating a hashtag thread that your clients are just going to have to interact with.   
Video content is still king  
Video content marketing has been on the list of the top trends for a while now, and it looks like this isn't going to change any time soon. If you want to get ahead with your business, then video content is still king. Video content is not only more entertaining and engaging, but it is also a sure-fire way to get your message across.   
It also gives personality to your brand and shows your clients that you are real people rather than just a name.   
Re-use old content  
You may think that your audience will not want to read the same content twice, but what if it was shared a long time ago yet is still relevant now? If this is true for you, then it is perfectly acceptable to re-share and re-purpose old content.   
It not only helps to save you time whilst still having content to share, but it also means that you can ensure that your message really gets across.   
The critical thing to remember about using old content is that you need to ensure that you change things up to improve. You also should look at any key pieces of information (such as regulations, laws or statistics) to ensure that they are still accurate.   
Don't limit your channels  
Sure, there will be some marketing channels or approaches that you prefer over others out there. But, this doesn't mean that you should ignore every other choice. Try and ensure that you are spreading your marketing message over a few different channels, as this will ensure that you appeal to as many potential clients as possible.  
Another essential part of marketing through several channels is that you make sure that you think about being consistent with your tone of voice and your message too.   
Partner up for B2B marketing  
Business networks are an essential part of running a successful business. They give you access to other experts who could provide you with advice and guidance just when you need it. However, linking up also means that you have potential partnerships in the making.  
These partnerships mean that you can try and market together, in turn adding value to your brand. You not only will give a new dimension to what you can offer your clients but, if your new partner is sharing your brand on their page like you are, then you are going to be opened to a whole new potential base of clients. 
Run a webinar  
Events are a great way to bring clients together and let you meet them face to face. But, over the past year or so, things have had to change. This means that many business events and exhibitions have had to become virtual. This means that webinars are the go-to event for the present day.   
Webinars are not quite challenging to set up as a physical event, but they still need to be appropriately set up and focused on. Running a webinar keeps you in touch with those contacts you need to speak to and lets you showcase your expertise in your field. It also helps to show that you care about those clients around you as you provide them with the opportunity to learn from you.   
These are just some of the key marketing trends that are sticking around for 2021. I am excited to see how things change over the next few months and whether or not I will be welcoming some brand new approaches to ensuring that your business is properly marketed and advertised to those who need to see you.   
Take a look at some of my other blogs you may be interested in:
Marketing Planning 2021 – Time to Flamin…..go
How to develop your B2B Marketing Strategy
Need help?
If you would like help with your marketing then bringing on a marketing consultant with a fresh pair of eyes can make all the difference. I work with B2B businesses and professional service firms in London, Kent, UK and Europe. Please get in touch or book a free 30-minute consultation.