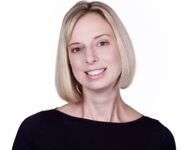 It is a great feeling for your business to win awards. Not only is it a sense of achievement, but it also shows that you are doing something right within your industry too. Winning an award is a great thing in its own right, however, that isn't all that winning an award can do for you.
When used right, an award can be a powerful marketing and promotion tool. But how? How can you use your award to promote your brand? Here are 5 ways that you might want to try.
Check out this site for a list of awards by region and industry.
Awards will prove that you are a credible business
We all want to be seen as a credible brand that is able to deliver what we say we can. When you win an award you are being recognised for what you can do and what you offer. Therefore, it makes sense that you leverage every single award that you have won to show just how good you are.
You can form a better relationship with your customers
There is a good chance that the majority of your customers and clients are going to want to do their best to get to know the people that are firmly behind your brand. If you share the excitement that comes with winning an award, then you are going to be making your customers feel that they are a part of it with you, which creates a bond that is hard to beat.
Use awards when you network
Whilst you are going to want to appeal to your customers, you are also likely to want to appeal to your peers. Networking is key to building business relationships. When you win an award you can share this news during any networking opportunity. Although, be careful not to be seen as a show off to those who you are trying to build a link with.
Winning an award will increase your brand visibility
Winning an award is likely to do great things to the visibility of your brand. People may not have heard of your company before you won the award, however, there is a good chance that they will have afterward. Best of all, this promotion will often be free, which is the best price of all. You can make the most of being nominated, being a finalist and also winning the award by talking about this on social media. Don't just wait until you win the award make the most of your whole award journey.
You can wear your badge with honour
You should be proud of yourself for winning awards. So, it is definitely worthwhile adding a badge to the bottom of your website and email signature. Not only will this make you feel pretty great, but it also helps with your customers to have trust in what you can do for them.
Interested in finding out more about what I do? Take a look at these services: