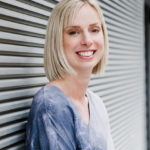 You need to think about plenty of things when it comes to how your business interacts with your clients. After all, without clients, you are never going to make yourself a success.  
One of the main things that you need to think about when it comes to your clients is what is known as your client experience strategy. But what is this, and why is it important? 
What is client experience? 
Client experience is a result of every single interaction that your clients have with you as a brand. This could be something as simple as going on and navigating through your website or receiving the product or service that they bought from you. 
Absolutely everything that you do as a brand will have an impact on the client experience and the way that you are perceived. It will also affect whether they want to use you again and recommend you to other people.  
Why is it essential for you to focus on? 
When you consider client experience, it becomes quite apparent why it is something that you need to be able to focus on. The better the client experience that someone has, the more chance they will want to use your brand in the future.  
A positive experience will also reduce the chance of you having to deal with returns and any complaints. All of which is good news for your brand. 
How does it differ from client service? 
One common misconception about client experience is that it is the same thing as client service. Whilst they are linked, they are not the same thing. Client service is just one small part of the entire experience that clients will have with you.  
Client services are vital touchpoints that your client will have with you, such as needing help with an order or requesting a refund. Whilst client experience is an overall perception of your brand and is formed by all your client's interactions with you as a brand. 
What makes for a good client experience? 
The downside of client experience is that there is not always a checklist that you can follow to ensure that you offer a good experience. After all, your brand is unique, and so are your clients.  
That said, there are a variety of ways that you can try to ensure that you offer a good client experience. These include: 
Always listening to your clients  

Using client feedback to gain an understanding of what you may need to change 

Implementing a system that will allow you to achieve that feedback 

Reducing the likelihood of issues developing with the client journey 
Why is feedback so important? 
You may have noticed that feedback came up more than once in the above list. There is a good reason for this. Feedback is a vital part of the client experience process. Without feedback, you will never learn more about what you can change or do better as a business.  
Having feedback allows you to amend your service, making sure that it is better for your clients as a whole. Ensuring that every single interaction that your clients have with your brand.  
What can make your client experience negative? 
Now you know more about how you can try to make sure that your clients have a good experience, it makes sense to learn more about what you can do to minimise the negative experience.  
Many things can cause a negative experience for your clients. However, here are some of the most common that you should try to avoid: 
Long wait times to enquiries 

Not understanding the primary needs of the clients 

Unresolved issues  

A lack of a human touch 

Service that is not personalised 

Rude employees 
If you are not sure what will make the client experience negative, then the best thing to do is to think back to times when you have had a bad experience yourself and try to avoid replicating it.  
To make your business grow and grow, you need to make sure that you have clients who are loyal to you and recommend your name to others. The best way to do this is to make sure that every client you deal with has as positive experience of your service as possible.  
Some of my services: 
Need help?
If you would like help with your marketing then bringing on a marketing consultant with a fresh pair of eyes can make all the difference. I work with B2B businesses and professional service firms in London, Kent, UK and Europe. Please get in touch or book a free 30-minute consultation.