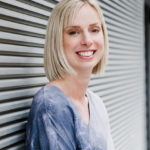 Hiring a marketing consultant for your business can be a big decision; they are a business investment that you will need to make sure that you invest in wisely. However, if you do get it right, you can feel the benefit of what they can bring to your business's marketing efforts.   
But, how do you get it right? What do you need to look for when choosing a marketing consultant for your business? Here are some of the key factors you should consider before taking the plunge.   
How much can you spend?  
One of the first things you should think about is the kind of budget you have. Hiring a marketing consultant comes at a cost, and you want to make sure that this will work within how much you have to spend on your marketing efforts.   
A professional marketing consultant will want to know your budget from the beginning as this will help them to be able to think about what it is that you need and how they are going to approach it.   
What tools do you already use?  
It is a good idea to think about what marketing tools you already use within your business. You may already know the best tools available, which means that you don't need them to point you in the right direction, or you may only use a spreadsheet, which could be improved.   
If you can share with them the platforms that you have already tried out, then they are going to be able to make sure that they choose similar ones (if they are already working) or give you an entirely fresh approach to try out (if they haven't quite worked in your favour).   
What do you need, and what do you want to achieve?  
You must consider what it is that your business needs help with. After all, the idea of having a consultant is that they will be able to help you with whatever it is that you need them to do for you.   
Not only this, but if you have a particular need or goal in mind, you can make sure that the consultant you choose will be able to deliver on these needs and not leave you in an even worse position than you already were.   
You also want to make sure that you have in mind what you want to achieve in both the short and the long term. This will help you talk them through your needs and give them an idea of what they need to offer you within their expertise.   
Find an expert marketing consultant in your industry  
Whilst marketing is much the same for every business out there; each industry may need to tailor to certain things. This means that you will want to find a marketing consultant who can match your industry.  
They may not be a complete expert in what you do, but they will have enough of an understanding to identify your target market. This means that they can develop specific marketing ideas and utilise any industry trends that could have the best impact on your business and get you where you want to be.   
See what the marketing consultant can do  
You are going to want to pick a marketing consultant who will do what they say that they can do. But how can you be sure? The best way to do this is to check out the clients they have had previous to you.   
Reading through case studies, feedback and testimonials is the best way to do this. It gives you an insight into the type of work they have previously done and how happy clients were with it in the end. That way, you can have peace of mind in what you are signing up for and what they can bring to your business.   
Hiring a marketing consultant is a great way to give your business the boost it needs. Not only will they be able to tell you whether or not your current marketing measures are up to standard, but they can also recommend other approaches that you can take to get you where you want to be.   
Some of my services: 
Need help?
If you would like help with your marketing then bringing on a marketing consultant with a fresh pair of eyes can make all the difference. I work with B2B businesses and professional service firms in London, Kent, UK and Europe. Please get in touch or book a free 30-minute consultation.