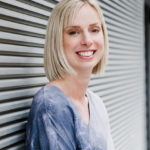 Social media is a huge part of life nowadays and even some industries that you may not think would be impacted by social media, are. This is even true for law. Whilst Instagram, Facebook, Twitter, and LinkedIn may rule the roost in the general social media world. There has been a new offering for those who work in professional service firms. Clubhouse.
So, what is Clubhouse and why might you want an invite?
What is Clubhouse 
The idea of Clubhouse is that it is an audio-based app. It allows you to connect, network, and interact with like-minded peers. Whilst it is still in its early stages, it has already attracted thousands of users and things seem to be going well.  
There are a number of chat rooms across the app which allows users to discuss a wide range of topics. I have already mentioned that the app is audio based, which means that the chat is also, and once the topics have been discussed and the chat has finished, then it is deleted forever.  
Those who are lucky enough to be a part of the club have said that they like the fact that it allows them to talk to people from around the world. They can share their stories, develop their ideas and just meet new and interesting people.  
How does it work? 
The way that Clubhouse works is that every single room will have a moderator who hosts the chat. There is a stage where the moderators will sit and can invite guest speakers to speak too. There is then a front row of seats where you will find the people that the speakers follow and then a back row where drop-ins can join in. 
Much like an active podcast, you can choose to jump around and explore different subjects. You can list, you can share opinions and thoughts and you can start conversations with people too.  
You can also create locked rooms, which are private and allow you to talk to your friends too. The audio is never recorded, it is not allowed to be documented or transcribed. Making it an ideal place for influencers, celebrities, and professionals alike to chat and interact.  
Clubhouse for lawyers 
Clubhouse is ideal for lawyers. It allows them to deliver talks and host virtual events. It feels intimate and safe. Which is key when discussing aspects of law. It not only allows you to interact with others, but it is also the ideal place for you to learn and grow yourself. Especially if you join in with talks from industry leaders and other small business owners.  
At the moment the app for Clubhouse is only in a private Beta stage of development and is only available on iPhone. If you do receive an invitation to join Clubhouse, then you are granted one single invitation to pass on to someone else. You can earn more invites, but in order to do this, you need to participate in chats and be a part of the community as best that you can.  
It might take some time for you to be included in Clubhouse, but when you do, I can promise you that it will be worth the wait.  
Some of my services: 
Need help?
If you would like help with your marketing then bringing on a marketing consultant with a fresh pair of eyes can make all the difference. I work with B2B businesses and professional service firms in London, Kent, UK and Europe. Please get in touch or book a free 30-minute consultation.