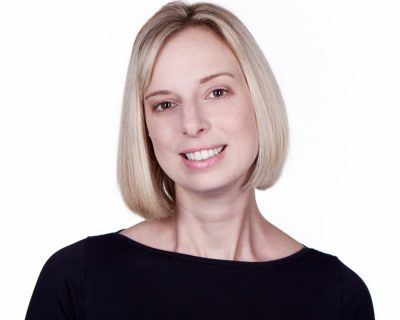 I love keeping an eye on the latest trends in marketing, after all, making sure that your marketing is a success is my business. One of the trends that seem to be sticking around is video marketing.
This is, in part, down to social media, and the ease with which people can upload and share videos with their network. Making the possibility of a simple video becoming viral, something that could happen.
Videos are also a visual aid, and it is no secret that us humans respond well to visual prompts, not just text. People have such short attention spans nowadays they don't want to spend 10 mins reading something when it can be explained by someone in one minute. Another reason why video is here to stay!
Are you tempted to give video marketing a try? Not sure where to start in creating videos for your business? To help you to take those first steps, I have put together some of the top tips for making a video that will definitely get your customers attention.
Be creative and different with your video marketing
One of the problems with video marketing is that everyone is doing it. This means that you are likely to want to stand out from the crowd as much as you can. A video is a great way to do just that. Not only is it not something that everyone has embraced, but videos also allow you to unleash your own creativity and really make an impression. Video like no-one is watching.
Now I guess it can depend on much budget you have in terms of how creative you can be. Most of my videos are created at home. So I make sure that my content is valuable and that I am helping people. I don't have the tech know-how to insert graphics when I have done this I have used an agency which has come at a cost.
Present it in bite size chunks
Despite the fact that mobile technology has made it all the easier to watch videos, our habits haven't changed. Many people will be busy, which means that they will often watch videos during a commute or perhaps when they have a spare 5 minutes.
Take advantage of this and create smaller, easy to watch videos. Aim for around the 2-3 minute mark and you will be sure to capture and hold onto your target audiences attention.
Always make sure you address these questions – what's the issue, why is it important, what should your audience do now and make sure you have a call to action at the end!
I would also consider adding in subtitles too – a trend that I have noticed across social media channels. That way people will be able to read your video if they don't have an opportunity to listen to it. For instance, they may be casually checking their social media in public and can't put the volume on!
Be genuine
Customers aren't stupid, they can sniff out a lie with ease. This means that when you create a video it should always be genuine and honest. Not only this, but the content should be relatable to your target audience. You may be concerned about it being perfect, but you need to remember that you are not an award-winning director, just someone who has something to say!
These are just some of the ways that you can make sure that your video marketing hits the mark. Ideally, you will want to create a video that is easy to share, as well as something that people want to share.
Show some behind the scenes shots of your business, unveil a new product, or promote a sale or offer. Whatever you do, make sure that it shows off your brand and its personality and you are sure to have plenty of viewers converting into sales.