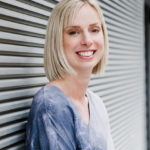 The idea of thought leadership addresses the main questions your audience and potential clients will have and how your law firm can answer them. You need to think about your audience and who they are. And the most significant trends that can influence your law firm.   
The thing about thought leadership is that it can be tricky to get to grips with, but it is something that you need to make sure that you think about and focus on if you want to see some growth.  
To help you get to grips with thought leadership and make sure that you stand out from the crowd, here are some of the main things you need to keep in mind.   
Make sure that you are challenging current thinking   
One of the critical aspects of thought leadership is that it challenges current thinking. That it shows a new way that you could approach a challenge currently faced within your industry. This could be a unique perspective to a common problem often seen. Or perhaps an opinion that may go against the industry standard.   
Your thought leadership may also think about how you can use new tools to get the results that will prove useful in your industry.   
Create content that showcases thought leadership 
Once you have taken the time to think about your new approaches, you need to think about how you can share these and showcase what you think. You may be an expert in your industry, but are you an expert in writing content? There is a good chance you are not.  
This means that you should find a way to create content that really shares your ideas in the best light. To do this, you may need to invest in the services of an experienced copywriter. They will know how to take your ideas and your words and transform them into something that will flow. That is well-written, and that will get people to learn more about what you have to say.   
Share it  
Once you have time to have content written for your thought leadership ideas. You need to find the best ways to share it. The main place that you can do this is within your social media platforms. There you will have followers who already know about your particular industry and will be interested in the ideas that you have put together.   
You can also share forums that relate to your industry and perhaps any social media groups that you feel will benefit from the content.   
You may always want to try and pitch and promote your content to niche publications related to your industry. This may be harder to do and take more time. But if you manage to get accepted and featured in the publication, you will be seen and appeal to those who are likely to want to know more about what you have to say.   
Thought leadership isn't always the easiest thing to do. However if you can become a thought leader in your industry, you will be ahead of the crowd. And will be best placed to appeal to as many clients as possible.   
Take a look at some of my other blogs you may be interested in:
Content vs Thought Leadership – FIGHT!
An elephant never forgets to implement these small law firm marketing strategies
Need help?
If you would like help with your marketing then bringing on a marketing consultant with a fresh pair of eyes can make all the difference. I work with B2B businesses and professional service firms in London, Kent, UK and Europe. Please get in touch or book a free 30-minute consultation.