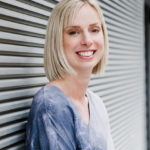 It may seem that all the things that you need to get used to when it comes to having your business online can be a little overwhelming. However, there are some things that, if you want to make sure that your business is as successful as possible, you need to get to grips with. Google My Business is one of those things.  
Targeted more for local business, Google My Business allows you to provide your potential customers with more than just information about your business, such as your phone number and website. It allows you to create a feeling of trust in what you can offer, as well as provide a touch of personality to your brand.  
But how do you use it? How do you get the most out of the power of Google My Business posts? Here is my guide to the world of Google My Business Posts.  
Keep everything short 
When you are creating any content for your Google My Business page, then one thing that you should always keep in mind is that it should be as short as possible. Brief messages are always likely to be received better, but they should still be able to get the message across.  
Use high quality photos 
You don't have to use photos on your Google My Business posts, but they do help to catch people's attention. If you are planning on adding a photo to your post then one thing is for sure, it needs to be the best quality possible. Failing to do this could end up causing more of a problem than not having a photo at all. 
Always have a call to action 
A call to action reminds your customers what they need to do next in order to sign up for your products or your service. They are straight to the point and are clear. Use phrases such as "book now" "call us to learn more" or "find us on social media".  
Check out your competition 
If you are not sure what to post, or what your audience is engaging with the most, then you need to do your research. Rather than being seen as cheating, one of the best things that you can do is to check out what your competition is posting and how well it is performing.  
It might sound like a lot of effort but I can promise you that it will be worth it in the end. When you put a well-made Google My Business page together with an existing website and social media profiles; then in no time at all you will be bringing in new customers.  
Some of my services: 
Need help?
If you would like help with your marketing then bringing on a marketing consultant with a fresh pair of eyes can make all the difference. I work with B2B businesses and professional service firms in London, Kent, UK and Europe. Please get in touch or book a free 30-minute consultation.