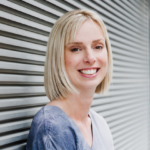 When you create your business, marketing should be a big part of it. You cannot simply sit back and wait for clients to realise that you are everything that they need. And although it is amazing to have faith in your business and what it can offer your customers. You need to ensure you are communicating that to them.
In order to make sure that you are a success. You need to embrace the melody of marketing and do whatever you can to sing about what your brand can offer your clients. Of course, singing isn't something that comes naturally to everyone and marketing is much the same.  
Whilst you may be happy to give up on your dreams of winning the X Factor, marketing (and getting to grips with it) is something that you can definitely do for your brand. In fact, I believe that marketing is something that we all need to do and it can prove to be incredibly important for a variety of reasons.  
It lets people know what you can do
One of the main aims of marketing is to ensure that your target audience knows exactly what you can offer them. If you don't let them know how your product or your service can benefit them then how can you ever expect them to come to you to buy your product or book your service? Chances are, that without marketing they may never have even know that you exist.  
By marketing, it gives your audience something to engage with
A key part of marketing your brand is keeping your audience engaged with what you have on offer. By making sure that your clients are engaging with your social media posts or blogs, you are keeping your name in their mind. Then, when the time comes to choose a business for their needs. If you fit the brief, then there is a good chance that people will come to you.  
It helps you to build a (good) reputation
Any business is only as good as its reputation. If the word on the street is that you can't actually do what you say that you can. Then people are never going to want to sign up for your brand or your service. Equally, if your clients don't have a way to leave a review on your amazing service, then no-one else will see how great you are. When you market your brand, you can use it to build up a reputation. Show your potential clients just how much your past customers have rated your service. And let these reviews speak for themselves. 
With marketing, it keeps you in people's minds
One last key point to consider about marketing is that if you are marketing, then you are going to always be in the minds of your customers. You don't want to become a pest or be seen to be spamming your audience with marketing information, however, if you gently remind them of all the amazing things that you can do for them, then they are likely to want to utilise your service when the time comes.  
Marketing, just like any instrument, when played right, can make the most beautiful music for your business. It can help to ensure that your brand is recognised, that you are known and that above everything else, that you are going to be as successful as possible with all of your efforts.  
Other blogs you may be interested in:
Let's talk about the elephant in the room – the marketing budget
Need help?
If you would like help with your marketing then bringing on a marketing consultant with a fresh pair of eyes can make all the difference. I work with B2B businesses and professional service firms in London, Kent, UK and Europe. Please get in touch or book a free 30-minute consultation.