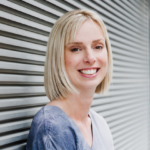 Email marketing is a great way of generating brand awareness and repeat business. It's a great tool to have your toolbox but it can be often overlooked for fear of spamming clients or gaining consent.
It's relatively straight forward and if managed effectively gets your business into people's inboxes on a regular basis.
The trick, as ever, with email marketing is encouraging people to click and engage. A good open rate means you are producing content in your email campaigns that people want to read.
Here are some smart strategies your business or professional services firm can implement to get people clicking on your email marketing newsletters and campaigns. If you're going to put the time in to producing an email campaign then you want it to work and work well.
The friendly 'from' address
One of the first elements a client will see when you have sent your email marketing newsletter is who it is from. This could make or break your email. If it's noreply@, hello@ or info@ how unfriendly and approachable does this look? It just feels a little cold, people like to have a name.
This is your first impression so make it count! Consider using your first name or first name and surname combination. Make your email friendly from the start and encourage your audience to click it.
Impactful and interesting subject lines
After the from address the next element that a client will see is the subject line. This is another key factor as to whether your email marketing newsletter will get opened or not.
For instance, if you use something like 'February Newsletter' this is boring and gives me no insight into what's in the email. I'm going to delete it. However, if you say something like 'This month's top tips on social media marketing…' I'm suddenly a little bit more interested!
Give the recipient a good reason to click on the email. We all see 100s of emails in our inbox every week – what will make yours stand out?
When writing your subject line, you just need to be aware of stop words which may get your email sent straight to spam and may never land in your recipient's inbox! Words like:
• free
• give away
• get started now
• please read
Take a look at all the stop words for an email marketing newsletter or campaign.
Content of your email marketing newsletter
The most important part of an email marketing newsletter is to make sure that the content is engaging and interesting. Don't make it too salesy, people will just switch off. The aim is to provide something of value to your customers. Educate and inform, give them something that will help them do their job better. Become a source of inspiration that showcases your expertise in your particular area.
Most of my email marketing is based around sharing my blog content. It gives me a regular source of information to share with both new and existing clients. I wouldn't expert them to visit my blog every time I update it! I send my content straight into people's inbox with the idea that I am [hopefully] giving them useful advice to market their own business. Whatever you do here make sure that you make your content skimmable and easy to read. Most people have very short attention spans nowadays!
Targeting
Not all email marketing newsletters and campaigns are relevant for everyone. You may want to consider splitting your lists into sub lists so that you make sure you get the right content to the right people.
For instance, if you are emailing existing customers you may not want to highlight a sales promo that is only aimed at new customers. By splitting your list, you can target different groups with different messages and content. It's never a one size fits all approach.
Readability
Don't be tempted to write an essay! Once people are in to your email marketing newsletter you have a very small window to get them reading it. This is all to do with how you set your email out. Here's some tips:
• Try not to have more than 150-200 words in the whole email.
• Break up your text with bold headings, bullet points and sub heads.
• People tend to skim read so use headings that allow your readers to skim the content easily.
• Don't forget to use buttons to highlight calls to actions and really make the one thing you want people to do the easiest thing for them to do.
I'm also a big fan of Nielsen and his studies of how people read emails. People tend to read in a F shape so your most important content must be in the top left corner of your email.
Also just a hint of what I have picked up along the way when it comes to welcome paras in your email – don't tell people what you are going to tell them – just tell them!
Test and review
Before you send any email out please send a test email to your inbox, just to see what it looks like, give it a quick spell check and test all your links are working. The amount of times I've sent myself an email and realised I have a broken link!
Once you have sent your email keep an eye on your open rates and click through rates to find out how they are performing.
For instance, if you have a high open rate but a low click through, your content isn't interesting to those that did open! You can also test your email too and pitch subject line against each other to see what performs the best – this is called A/B testing.
Email marketing, if done correctly, is a great way to get your brand out to your customers. The key is to make sure every email that you send entices your recipients to click. With these simple strategies, you can start to implement and understand what works for your business.
If you would like any help with your email marketing, then please get in touch. If you'd like the latest marketing hints and tips for your business straight to your inbox, then sign up to my mailing list in the box on the right!
Some of my services: 
Need help?
If you would like help with your marketing then bringing on a marketing consultant with a fresh pair of eyes can make all the difference. I work with B2B businesses and professional service firms in London, Kent, UK and Europe. Please get in touch or book a free 30-minute consultation.