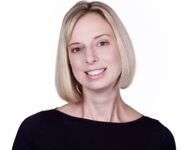 There is no denying that accountancy is a busy and competitive industry to be in. There may be plenty of clients out there that are going to want to use your services, but there are also lots of other accountants out there trying to secure the same clients as you.
This means that you need to do what you can to make sure that you stand out from the crowd. Of course, offering an amazing service and having a great reputation is a good place to start; however, in order to become visible, you also need to think about your SEO.

Not sure where to start with SEO? Well here is my quick guide to Search Engine Optimisation for accountants.
Why is it important?
The first thing that you need to remember is that SEO is important for every firm out there, whether they are in e-commerce or they offer a professional service such as accountancy.
It allows you to ensure that you reach as many clients as possible and then target those who are going to want and need what you offer. All by ensuring that you appear on search engine results and that you bring traffic to your website.
SEO and Keywords
So, you can see why it is important that you get SEO right, but how exactly do you do this?

Well, the first thing that you are going to need to do is think about keywords. Keywords are the words and phrases that your potential customers are going to be typing into a search bar when they are looking online. Therefore, if you want them to see you, you need to make sure that you use the right keywords. If you want to get some ideas around keywords try UberSuggest from Neil Patel.
You need to think about which keywords are going to relate the most to what you offer, as well as the type of things that your customers are most likely to want to find help with. Once you can come up with these, you have the keywords that you need to ensure are weaved into your online content such as your page titles, descriptions, headings on the page and content on the page too.

Keywords are spread out into long and short tail. Short tail would be things such as 'accountancy firm', which, of course is going to return a whole lot of results, meaning that you would be lost in the crowd.
Instead, it is a good idea to think about using long-tail keywords such as accountancy firm in (your town) or specialist (your specialism) accountancy firms.
Even better, than just including these in your main website content, if you have the time and can create website pages, then it is a good idea to make these keywords the basis for your landing pages, which will really help to ensure that you are found when people go online.
SEO and Google My Business

It is also key that you think about signing up to Google My Business, this creates a local directory page which will display when someone in your area is looking for an accountancy firm. We should never forget that local business is going to make up a large chunk of your sales, so keeping things to a local area can sometimes be all we need to succeed.
SEO can be complicated, and this blog has only scratched the surface, but we can promise you that even whilst it is confusing, it is something that you absolutely must try out for your accountancy practice.
If you'd like to talk more about your marketing you can book a 30 minute discovery call here to see how I can help!
If not take a look at some of the services that I offer firms and businesses:
Outsourced Marketing Management
Read more about keywords and SEO.