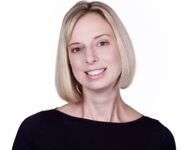 It doesn't matter what type of business you run. One thing that you absolutely need to master is online searches (SEO). Without them there is a good chance that you won't reach as many customers as you hope, or that your business won't be as successful.
For law firms this is particularly true. After all, there is a good chance that your potential customers will find you (or check out any law firms that are recommended to them) by heading online and searching on some of the bigger search engines that are available.
Ranking as high as possible in searches is vital to ensure that your law firm gets seen, but how exactly do you do that? To help you to reach as many people as possible, let's take a look at how you can rule your law firm SEO strategy.
Specialised keywords are your SEO friend
Not only are people going to be searching for the term law firm, but there are other, perhaps more specialised keywords that they are likely to use too. This means that it is all well and good making sure that Google knows you are a law firm, but you also need to think about those specialised keywords too.
The keywords that you need to think about including in your website content will usually be your location and your particular speciality. Both things that are likely to proceed or follow an online search for law firms. So for instance if you deal specifically with marine insurance then make this your specialist keyword. The more specialised the more likely you are to come up for that specific search.
Answer questions that people are searching for
Law can be a complicated matter to get your head around, and many people turn to the internet to get the answers that they are searching for. This means, that you, as a law firm, should definitely be putting together content which answers some of the key questions that your potential customers are asking.
Not only will this content be packed full of keywords which relate to these searches, but, you will also be making sure that your potential customers see you as an expert, see you as a firm that knows what they are talking about and will be much more likely to use you.
Pay attention to your Google My Business presence
Google My Business is an incredibly important part of your online presence and absolutely one that you should be using to your advantage. Not only does Google My Business help you to rank higher in searches, but it also helps you to highlight key areas of law that you are able to offer assistance in.
Never ignore links
Another important thing to think about when it comes to SEO strategy is link building. Some people will worry that links will take their visitors away to other sites, but it actually does the opposite, it will bring people to you. It will give you links to other experts in your area, which will help to showcase you as a law firm who knows what they are talking about.
SEO strategy need not be confusing or time-consuming. Think about what you want your SEO efforts to achieve and try some of these key approaches out and in no time at all you should see your law firm client base growing and growing.
If you are interested in finding out more about how I can help you, take a look at these pages:
Outsourced Marketing Management