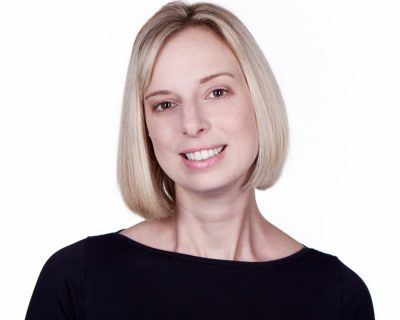 If you're a barrister, solicitor or an accountant – you've probably heard the term and maybe even dabbled with the idea of doing some thought leadership (even though you're not sure what) but it's a specialist type of marketing that is a labour of love. But if done correctly can reap rewards.
During my time in marketing, I have worked across a range of professional services firms, from magic circle law firms, accountants, and consultancy firms. They all have the same issue when it comes down to their positioning – how do they differentiate themselves and stand out from the crowd? They say to me  "we do exactly the same as everyone else."
What is thought leadership?
I think many people think that thought leadership needs to be the length of a book and has to be academic in nature. This is not the case. I've worked on thought leadership that is around 12 pages long and has an impact.
The idea is to really call out trends/issues in industry, have an opinion and offer expert advice to your clients on what they do next. Be practical, offer something of value – don't just tell.
There are some great ways you can get industry insights such as creating survey monkey campaigns and asking your existing client base their opinion (what's in it for them – an exclusive invite to the launch event of your thought leadership…).
You could also do qualitative interviews with industry experts – great publicity for them and can pack a punch for you. Drawing these elements in can help add gravitas to what you want to say and help position your firm as experts.
For me there are three stages to any thought leadership:
Setting the scene
Positioning your firm as experts
Offer the practical advice.
Why does my firm need thought leadership?
Differentiation and authority
Within professional services, most firms offer the same services to their clients. Thought leadership and showcasing the brains of your firm is the only way to stand out. This will be your differentiation from other firms, what you have to say and how you can advise. By choosing a topic/trend/sector to investigate you can offer real help and advice for your clients. You're no longer just a barrister, solicitor or accountant – you have something to say and you have an opinion on what clients should be doing. You are moving in to the coveted advisor role.
Content
Thought leadership will give you content and with that content, you can create a campaign. With all the thought leadership campaigns I run, I look at my final content and I see how we can break that into multiple pieces of content that will help me create a campaign.
I think – can the stats be made into an interesting infographic? Can we film a few videos looking at specific areas of the thought leadership? (videos are great because filming individuals allows the audience to get a great feel of the people in the firm). How do we use this content on social media and all the other channels that we have, to gain longevity for the thought leadership?
Creating a campaign
The other most important reason why thought leadership is key is because you can craft a whole integrated campaign around the content. My favourite term is demand generation or creating demand for your services. Thought leadership does just this.
It pains me when people just send out the thought leadership in one go – I think what a waste of content. You need to use your content in a way that it generates a demand for your final thought leadership download.
By creating an email series and a flow you can understand who is engaging with your content and identify the warmest leads to follow up with.
You can also look at promoting your thought leadership across a range of different channels and driving traffic to your website making it an integrated campaign.
Lastly, campaigns help create warm leads, you can understand how people are engaging with your content and follow up with the best leads. It's a great way of opening an opportunity to talk to your clients without in being a standard cold call.
I love creating thought leadership campaigns from planning, implementation and delivering leads it's a really rewarding piece of marketing activity. Get in touch if you'd like to know more about how to run your own and how I can support your firm. Email info@helencoxmarketing.co.uk