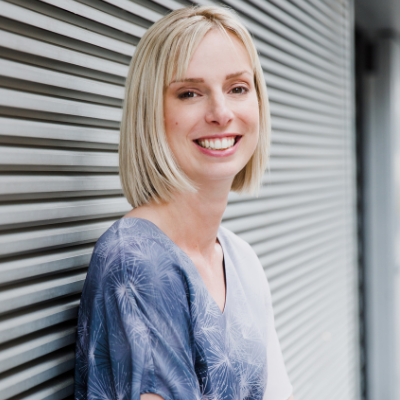 There are a lot of blogs out there at the moment telling professional services firms how to manage their digital marketing. Apparently, it's easy and there are a lot of people out there giving advice that frankly is a bit vague.
Nine times out of ten most digital blogs that I read, aimed at professional service firms, are just too ambiguous for the beginner marketer. They say it's easy just follow these simple steps. I'm often left wondering, have they followed their own advice? Because let's face it when you have a small professional services firm marketing is hard.
So why is digital marketing so hard for professional services?
No time, No resource in professional service firms
Most firms don't have the time or resource to really deal with their own marketing. I know I don't and I'm a marketing consultant. I have to squeeze it in between my client work, networking and personal life. When your business is your lifeblood and keeps the bills paid, then why spend time on digital marketing activity?
Well. I was talking the other week to someone who told me that she concentrated on client work so much over a 6 months period that when that work ended she had a massive dry spell.
Marketing is like tending to a vegetable patch, you have to sprinkle it with water to keep it alive and growing – if you neglect it, the garden dies. Try to keep your marketing activity constant and not sporadic, even with the little time you do have. Book some time out in your diary each week to devote yourself to your marketing and business development.
Digital marketing requires a particular set of skills (in the words of Liam Neeson and Taken fans)
Well it does and doesn't. The word digital marketing can strike fear into any professional service firms heart, I don't have the skills to do this! There are some things that you can teach yourself to do.
Most marketing is really common sense and just requires a focused and structured approach. If you're finding digital marketing overwhelming or too hard then think about running some small tests to see how things perform. You don't have to go all out with a £300 PPC campaign and waste your money!
Want to do Facebook advertising – why don't you boost a post for £10 and see how it goes? Want to send an e-newsletter out? Try experimenting with Mailchimp to design an e-newsletter and use Canva to help you do it! If you put your mind to it there are some things that you can successfully do yourself.  Just baby steps, trial and test.
If you don't have the time or resources then consider bringing someone in to help you that has the relevant skills and experience.
No cash money (A tribute to Emma Kennedy)
The one thing that some people don't realise is that small firms are on a limited budget. We just don't have that luxury of spending a £1000 on social. I have run a social campaign on this budget before and if it doesn't work, you think about strategies for next time round.
Can you imagine if you had a £1000 budget in a small firm and it didn't work – let's just say you wouldn't be brainstorming strategies for next time, you wouldn't be doing it full stop. And you'd most likely be kicking yourself for wasting your money.
If you don't have the money to do digital marketing. It's not the end of the world. Small budgets can work. I recently made use of Googles Adwords offer of a free £75 credit for a £25 spend. I actually had 4 inquiries and have pitched for 2 pieces of work. Thank you Google!
I am also thinking about using the LinkedIn free trial period to search for potential contacts too and my business development activity. And don't forget posting on social can be completely free.
Too many things and massive overwhelm
You don't have to do everything on digital. Not everything is going to be right for you and your firm. So going into overwhelm can be controlled. I think a lot of people think they have to have every social media profile going, send weekly emails out, consistently tweak their keywords…. the list goes on…. you really don't. Just choose what you feel will work for your business. This is quality over quantity – do a few things really well. And it is OK just to do a few things not everything.
Struggling with who their audience is
I've written a blog on this before on how to pin down your target audience. It's really important to understand who your target audience is and what their pain points are. Once you have the basics down try to map what digital channels your ideal clients will be on.
I once had a client who wanted to do a Facebook campaign to the 60+, affluent who wanted to buy a second home. I don't know about you but I doubt the 60+ audience is looking to buy a second home of Facebook….
Try to think about who your audience is, what you are trying to achieve with your digital marketing and channels to market. Choose the best channels for them and be picky over the digital marketing you do, do for them.
If there are three key takeaways let them be…
Digital marketing can be hard for professional service firms, you often have limited time, resource and budget to really make it work.
Try to always remember
Test and trial on a small scale.
Less is more – don't go crazy on every digital channel, you don't have too!
Never forget to market your business. It's a continuous activity but don't be too sporadic, be consistent with the digital activity you invest in to see results.
Some of my services:
Marketing Consultancy Services
Need help?
If you would like help with your marketing then bringing on a marketing consultant with a fresh pair of eyes can make all the difference. I work with B2B businesses and professional service firms in London, Kent, UK and Europe as well as specialising as a Legal Marketing Consultant. Please get in touch or book a free 30-minute consultation.