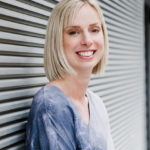 No matter what type of business, service, or product you offer, one thing is for sure. Your personal brand is essential. Branding is what sets you apart from others and ensures that your audience recognises who you are and what you can do.  
However, despite being important, your personal brand can sometimes be hard to get right. If you want to make sure that your personal brand is everything you need it to be and that it connects with your audience, you will want to try out these tips for yourself.
Know yourself 
You cannot start to work on your personal brand if you don't know who you are. You are more than just your name, so make sure that you find out as much as you can about what you can offer and why you are so appealing to your target audience. All of these things will come together to create the base for your personal brand.  
What do you want to say? 
Once you know who you are and what you offer, the time has come to think about what you want your brand to say. Focus on your message, your vision, and your beliefs too. Once you have all these in mind, you will know what you want to say. 
Make sure you are consistent  
It is one thing to identify your brand voice and what you want your brand to say, but it is another to make sure you use it. Having a consistent presence online is hugely beneficial. It doesn't matter whether you think about your website, your blog, or your social media platform. The main thing that you should always focus on is that your message and the tone are consistent and recognised as something that you would say.  
Use videos to bring your brand alive 
One of the best ways to bring your brand to life is to use video. Video content is known to be one of the most personable ways to get your message across. It allows you to convey emotion with what you want to say, and it also helps your audience put a face to the brand and recognise who you are. 
Take a personal approach to your branding, and I can promise you that your brand will see the benefit—both in how your clients see you as well as how you see yourself too.  
Some of my services: 
Marketing Consultancy Services and Power Hours
Need help?
If you would like help with your marketing then bringing on a marketing consultant with a fresh pair of eyes can make all the difference. I work with B2B businesses and professional service firms in London, Kent, UK and Europe. Please get in touch or book a free 30-minute consultation.