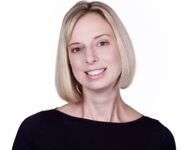 One of the key parts of making sure that your business is a success is being able to identify what your competitors are doing. Not only do you need to be able to identify what they are doing right (and in turn what you need to do) but also you can see what they are not doing right (and what you need to avoid).
The good news is that you don't have to become a world-class spy in order to find out what is happening with your competition. In fact, it is probably easier than you realise to get this kind of information.
Want to know more about competitor analysis? Here is our guide to how you can use it to outfox your competition and secure your customers.
Why do I need it?
The best place to start is by asking why is it so worthwhile to take the time to perform competitor analyses? The main reason for this is because it helps to ensure that you don't lose your clients to the others out there who are doing the same thing as you. Not only this, but it also helps you to understand more about your industry as a whole. Particularly when it comes to current trends.
It will help you to be able to recognise how you, as a company. Can ensure that you stand out from the crowd and have something different to offer.
How to get to grips with competitor analysis
So, how do you actually go about obtaining all the information that you want to gather on your competitors? The first way is to make sure that you understand what is going on in your industry. Not only will this help you to identify any key trends (then put them in place for yourself as soon as you can). But it can also help you to see whether your competitors are doing anything newsworthy too.
Another great way to try and find out what is going on around your business is to subscribe to email subscriptions. This could be your competitors themselves (although be mindful of the email address you use for this) or it could be some of the key players or news outlets that relate to your particular industry.
You should also think about Google Trends as a way to find out the information that you need. This online tool is a part of the Google world and allows you to filter trending content by a certain category as well as location. Ideal if you want to get ahead with products or services that you should be offering.
Finally, there is always social media
Social media is a great way to gather as much information as possible, so long as you customise your newsfeed to reflect this. Make sure that you join the groups and pages which relate to your industry and that you have them as a priority on the newsfeed, that way you can see everything that you need to know, quickly and easily.
It may sound like some amount of work to get to grips with your competitor analysis, but we promise you that the results are going to be well worth the effort. Particularly when it helps ensure that your business is ahead of the crowds.
Take a look at some of my related blogs:
Need some help with your marketing?
If you'd like to talk more about your marketing you can book a 30 minute discovery call here to see how I can help!
If not take a look at some of the services that I offer firms and businesses: