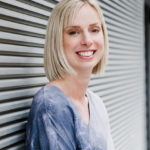 It's one thing to gain leads for your business; it is another to turn those leads into fully-fledged clients. It may be tricky to nurture your law firm's new leads. But it is something that you absolutely must get to grips with if you want to be a success.   
So how do you do it? How do you take those new leads and turn them into something beneficial to the sales and profits of your business?  
Well, the main thing that you need to do is to create the right impression of your law firm and what you can do for them. Here are some of the key approaches to take to do this.   
Don't be afraid to connect via email  
Whilst there are always new trends in marketing, it seems that some of the older methods are still around and proving to be useful today. This is definitely true for email marketing. When you send out an email to a brand new contact, you are introducing yourself; you are encouraging them to learn more about you as a law firm.  
Sure, they probably already know about you because they have signed up to be on your contact list. But that doesn't mean that they understand who you are and what you can do.   
Creating a welcome email is a sure-fire way to tell them all about you and get them to understand how you can help them right now and in the future.   
Have a database of information in the form of your blog  
Blogs are a key part of any content marketing scheme because they are a way to show your audience of potential clients that you want to help them.   
In order to do this, you need to make sure that your blog is made up of articles that will cover their main goals and things that cause them problems in their everyday life. If you can manage to address this, you will create a good impression of what you, as a law firm, can do. This means that they will be much more likely to want to sign up for your services and expertise.   
Make it video too  
Whilst words are essential, you should never underestimate how important video marketing can also be. Video marketing can help to represent your brand and showcase more of the personality of your law firm. It gives a more personal feel to your marketing and is much more likely to impress and be engaged with those you are trying to get on board.   
Engage on social media  
There are many benefits to using social media for your law firm, but you should use it to engage with your potential clients. It is quick, easy for you to do and has a significant impact.   
It shows them that you take on board what they have to say and what they think about your brand and that you are there to communicate with them too.   
Improve your client experience  
When it comes to dealing with a law firm, your clients will want to have as pain-free a process as possible, and it is down to you to do this. Think about the key aspects of your client journey and the points at which things can go wrong.   
Simply identifying them can help you work out ways to make it much smoother, creating the right impression for your potential clients. Also, shows them that you want to help them in the best way possible.   
As you can see, there are several ways to turn a visitor into a client. You need to think about which approach is best for you and give it a try. However, you also want to make sure that you don't disregard the other options as each one can work brilliantly for you in its own way.   
Some of my services: 
Outsourced Marketing Management
Need help?
If you would like help with your marketing then bringing on a marketing consultant with a fresh pair of eyes can make all the difference. I work with B2B businesses and professional service firms in London, Kent, UK and Europe. Please get in touch or book a free 30-minute consultation.