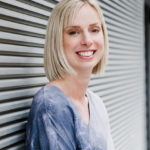 Marketing is a part of business that needs to move with the times. Over the past few years, technology and marketing have come together, sometimes with some force. No matter the type of business you are running or the type of clients you are marketing too, technology will make the entire process much easier and quicker.   
The only issue that can arise is if you are a business owner who is not particularly tech-minded. Understanding the jargon and terminology used in the world of technology and how to make it work for you can be challenging. Especially when it comes to marketing stacks.   
So, to help you work out more about marketing stacks and why they may be valuable for your business, let's take a look at them in more detail.
What is a marketing tech stack?  
The first thing to know about marketing tech stacks is what are they. As the name implies, they are a variety of tech-based tools that you can use for marketing your business. Rather than working alone, they are brought together into one "stack". This means that they can offer one integrated, streamlined process for your business.   
What should you have in a marketing tech stack?  
As with many other things in business, what works for one may not always work for others. Which is definitely the case with marketing tech stacks. You want to make sure that the stack you build will be suitable for your needs and the needs of your clients.   
As well as thinking about your target audience and their needs. You are also going to need to think about the budget that you have to invest into tech and how this will impact the rest of your business.   
Here are some of the fundamentals that you should consider having in place as a starting point:  
A client relationship management system –

CRM

is required to ensure that you know your clients and how the service that you are offering them is going.   

Content management systems – look at the content you are creating and sharing for your business and where it is being shared.   

SEO and advertising – SEO is a key part of ensuring that your business is visible online. I am the first to admit that bringing these both together can make for a broad stack. Think keywords, display ads as well, and tracking too.   

Email marketing – whilst it may be one of the older forms of digital marketing. You should never overlook the power of emails and how they can improve your sales.   

Social media – in modern marketing, social media is king. Which means that it forms an important part of any marketing tech stack you may want to create.   

Reporting – how will you ever know what is working for your business unless you find a way to report on it? The answer is, you won't. Which means that you need to think about how you can best report on your efforts.   
The main thing to keep in mind is the stack will be focused rather than trying to do it all. Of course, it is great to try out a variety of approaches to make a success of your business. But sometimes having too many means that you are going to be spread too thinly. Therefore, you won't be giving them all your best.   
Think about what will be the most streamlined options and only have a few at a time. So, if you feel that they are working well and you want to introduce another layer, you will not have to worry so much about the whole stack collapsing.   
Choosing tech for your marketing stacks  
It can be hard to know which tech is best with so many options out there. It is a good idea to ensure that the tech you choose will be able to offer an all in one solution. The more layers you have in your stack, the harder it will be to balance and manage. Not only this, but when things come together, they work effectively as one unit. This means, they will be able to provide you with a quick, accurate and efficient service.   
For the tech tools that are not all in one, you must make sure that they work well together with others. You don't want them to be battling it out. This can lead to issues that didn't need to be there in the first place, and in turn, more work for you.   
Finally, you want to ensure the tech you choose will be able to create reports and give you the data that you need. More often than not, you want to be able to personalise your service as much as you can. And to do this, you are going to need to have as much data as possible.   
Only when you have tech on your side can you obtain this key information. This means you need to ensure that your data is easy to collect, interpret, and even easier to use.   
As you can see, a marketing tech stack might be tricky to get to grips with. But I can promise you that it is worthwhile doing for your business. Not only for right now but also for the future too.   
Some of my services: 
Need help?
If you would like help with your marketing then bringing on a marketing consultant with a fresh pair of eyes can make all the difference. I work with B2B businesses and professional service firms in London, Kent, UK and Europe as well as specialising as a Legal Marketing Consultant. Please get in touch or book a free 30-minute consultation.