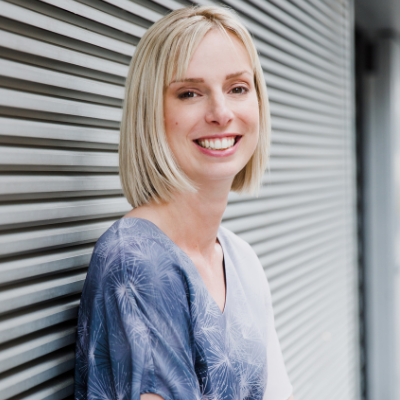 Do you think that your firm is good at marketing? Do you know who buys or uses your service? What about finding new clients and business development activity?
Chances are that you are not going to be able to answer yes to every single one of those questions. This means that maybe it is about time that you put together a marketing plan.
Marketing plans are key to your firm's success
A marketing plan is vital when you need to bring structure and focus to the marketing activity in your firm. It helps you systematically tick off all those marketing boxes, makes sure you're implementing activity in the right way and monitoring what's working for you.
Not having a plan could mean that you are not 100% sure where you are at with your marketing efforts and leave you feeling a little like a headless chicken or majorly frustrated. I mean we've all been there and it can be overwhelming not knowing where to start or what marketing activity you should implement that will help drive so good returns on your investment.
So, with this in mind, I have put together the top reasons why you need to get yourself a marketing plan and hopefully persuade you to get planning.!
A marketing plan can help you define your objectives
When it comes to goals and targets, it is always good to have something to aim for. Have you ever taken a step back and considered what success might look like for you? A marketing plan will let you outline where you want to be, as well as where you are starting from. All great things for helping you to create some kind of path to follow.
It's important here to think about short-term and long-term goals (that classic question of where you want to be in 5 years' time!). But also don't forget to think about financial and communications objectives too. In marketing, we say all your objectives should be SMART. Specific, Measurable, Actionable, Realistic and Timely.
You can know how you are going to get there
Not only does a marketing plan show you where you want to go, but it can also shape how you envisage that you will get there. You can set key actions and milestones along the way that you need to reach and use this as a basis to track your progress.
I also tend to put a 3-month action plan in place and make sure I tick off that list as I go along. It really makes me feel like I am doing something and gives me a sense of achievement that I am doing what I need to do to raise brand awareness and get in front of clients when they need me most.
A marketing plan can create a central focus
Have a team around you trying to drive your business forward? If you do, then a marketing plan can give everyone something to focus on. Your employees will understand your business goals and they in turn are much more likely to give 100% to getting there.
Particularly if they feel that they have an important part to play in the success. Having shared focus and drive can bring people together and drive your firm's growth forward.
Keeps you on track
We all can get a bit waylaid at times, and this is certainly true for marketing. Having a marketing plan will be a way to keep yourself on track, even if some aspects of your business change. Knowing what you need to do means that you are much more likely to keep going until you reach your goal rather than implementing activity in a haphazard way and hoping for the best.
It helps you to understand your  market
When you create a marketing plan you will be likely to look at your competitors and how they work. Not only this, but also the prices that they charge and how you compare. You can then take a look at your own strengths compared to them and make sure that they are things that you can make more of.
You should also take the time to understand who your target audience is, what their pain points are and what your USP is against your competitors. If you can get into the mind of your customer, what they value and where they would search for your products and services it will all contribute to the right channel strategy for you.
Marketing can be tricky if you don't approach it in the right way. So make sure that you have a marketing plan and you will soon see the success that you crave start to appear.
Some of my services: 
Outsourced Marketing Management
Need help?
If you would like help with your marketing then bringing on a marketing consultant with a fresh pair of eyes can make all the difference. I work with B2B businesses and professional service firms in London, Kent, UK and Europe as well as specialising as a Legal Marketing Consultant. Please get in touch or book a free 30-minute consultation.