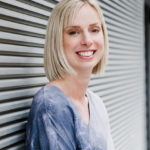 Marketing is not always the easiest of things to get to grips with, especially if you are not someone who is particularly marketing minded. Despite this, the truth is, if you want to make sure that your business is as successful as possible, then you are going to need to get to grips with marketing.  
The good news is that, if you want to invest in marketing for your business, then you can find yourself a marketing consultant. A marketing consultant is going to be an expert in marketing, they are going to be able to make sure that you get the most out of your efforts and to ensure that your business grows and grows. 
As you are spending out on hiring a marketing consultant to handle your marketing, it goes without saying that you are going to want to make the most of their time. So, how do you do this? How do you ensure that you get the most out of what a marketing consultant can do for you? 
Ask the marketing consultant questions and answer theirs 
When it comes to choosing any experts for your business, you are going to want to make sure that you have the right one for your needs. This means that you should ask them questions about what they can do for you. You should also expect them to ask you questions too; after all, it is their business to understand your business.  
Some of their questions might feel a little intrusive at times, but they are always aiming to learn as much as they can. The more that they know, then the better recommendations that they can make for the future of your business.  
Share what you have put together already 
If you have already had a go at marketing your business, then you may want to showcase your efforts to your marketing consultant. They can see what approaches you may have already used and see how well they worked out for you. Not only can this help them to make a plan for the future, but it will also teach them how marketing looks for you and what new things they may need to recommend.  
Research into your customers 
No-one knows your customer base better than you, which means that you need to share this wisdom with your marketing consultant. Whilst they know how to find out more about your customers over time, having that basic knowledge to start from is a great idea. It allows them to put a plan in place to learn more about what your customers are looking for.  
Work with the marketing consultant to create a plan 
A marketing consultant will be able to draw up a strategic plan for the future of marketing your business. Whilst they will be able to make sure that you know what to do, you need to be able to work with them and listen to their ideas and recommendations. They will know more about marketing techniques, but you know your business the best.  
Hiring a marketing consultant might be an additional cost that you have to pay out, but I can promise you that it is worth doing. You should definitely see it as an investment for your business, not only for right now, but its future too.  
Some of my services: 
Need help?
If you would like help with your marketing then bringing on a marketing consultant with a fresh pair of eyes can make all the difference. I work with B2B businesses and professional service firms in London, Kent, UK and Europe. Please get in touch or book a free 30-minute consultation.