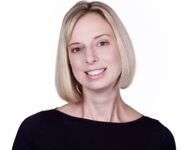 It is no secret that a potential client for your business is going to want to shop around. They want the very best lawyer and therefore they are going to take the time to find one that is right for them. Even if they have been recommended to you.  
For this very reason, it has never been more important to want to take care of your online professional profile. 
After all, what people see of you online could be the difference between you securing that big break or missing it completely. 
So, what can you do to make sure that your professional profile is just as it should be? Here are some of the main things to keep in mind.  
Always have a high-quality picture on your professional profile
Whilst your experience is important, one of the things that draws people to your profile is your picture. You want to ensure that the image that you have is professional and that it is the highest quality too. A selfie taken on your phone might be fine for your own social media but is not going to show you in a professional light and people will make immediate judgements about you whether you like it or not!
Share your experience
You should never think that sharing your experience is showing off. In fact, if you have years of experience in the industry, then make sure that people know this on your professional profile. It gives them peace of mind that you have spent some time in the industry and that you are going to know what you are doing. So make sure that your bio is up to date or talk about your experience on your website page, social media and any other channels that matter.
Have reviews ready
We like to know when we choose a lawyer that they know what they are talking about and that they can do what they say. This is why it is important to ensure that you have reviews ready and waiting to share. Reviews show the hard work that you have already put in for your clients. It shows that you know what you are doing and also shows that you can be trusted too. If you have them add client sound bites to your website profile, ask people for recommendations on LinkedIn or speak to people about writing you a review on Google My Business. All really key places to make an impact and make a great first impression.
Create case studies
If your profile platform allows, then it is really good to have case studies that you can share. Case studies will take potential clients on a journey of previous people that you have worked with. It will detail the problem that they had and how you managed to help them. This will resonate with potential clients and will show them that other people have the same issues as them too.  It can also help bring your work to life by talking through how you have helped someone.
Be human too
It might be important to be professional on your profile. But you should also be human too. We never like to think that we work with robots, so if you can share some of your personality, then all the better. Share your hobbies, share some more info about your family. Anything that can connect with customers on an emotional level.  
Professional profiles might be easy to put together, but they can be hard to get right. Think about how you can get it right, how you can appeal to your customers and how you can create an online biography that will impress.  
If you want to find out more take a look here:
Working with lawyers and solicitors