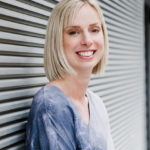 No matter where we are in the year, it is always a good time to think about whether or not your marketing efforts are working the best that they can for your professional services business.
Even if you think that you are doing the right thing, there is always a good chance that you will be able to do more and work better for your business. Need some inspiration for your marketing and learn more about what you can do next?
To help you, I have put together my guide on how to make waves with the latest professional services marketing trends.
Don't forget your existing professional services firms clients
A lot of marketing is designed to bring in new clients and, in turn, new revenue. Whilst this is great, it shouldn't be all you focus on. Instead, you should try as much as you can to focus on clients you already have.
Just because they are already onboard doesn't mean that they will stay that way. This means that you need to keep their view of you and what you can do as fresh as possible. Not only this, but when you are marketing to existing clients, you can also try out a spot of upselling, which could bring you in some new revenue that you didn't know that they were willing to spend out.
Still focus on content
Content is not a new thing in marketing, but it doesn't mean that you should overlook it because it has been around for some time. Content helps to educate your clients, position your brand as a leader in your industry, and drive traffic to your website.
Blogging and marketing for businesses go hand in hand, which means that it is something you need to focus on every single year.
Some of the key approaches to take with content are:
Aiming for less than 3,000 words

Solving their pain points

Ensuring that it is keyword optimised

Creating a mix of content that relates to all the stages of their journey
If you do these things, then your content should work just like you want it to.
Say hello to account-based experience
Account-based experience is the next step in the evolution of account-based marketing. ABX is when you ensure that your marketing efforts are as targeted as possible and personalised to the businesses you are sending them out to.
To do this, you want to ensure that you look at the data that relates to your marketing efforts and see what is working and what isn't. You can use this data to give your clients that unique experience that will ensure that they remember what it is that you can do for them and their needs.
Be mobile-first
No matter who you are trying to market to, there is a good chance that you will want to make sure that your clients can view what you are trying to say on all devices, especially mobile ones.
Optimising for mobile means that you are going to extend your brand's reach as far as possible; it is also going to help you offer a personalised service that will appeal to your clients.
Use AI to really help your professional services firms sales process
Artificial intelligence, or AI as it is known, is a tool that will help you understand your clients and take your marketing efforts to the next level. Not only this, but AI is also a useful tool to help your clients as they move through the sales process.
AI can help you learn more about what your clients need (and show you how to put that in place); it can also help you provide them with the service they want and need.
Automate your workflow
No matter how much you try to delegate within your business, there will never be enough hours in the day to get all the things you want to be done. This means that if you can find a way to automate some of the key tasks, this will work out best for you.
One way to automate your workflow is to use automation tools that can save you time. However, you need to make sure that you are using the right ones and that you know they will prove to be helpful to you as a business owner and beneficial to your clients.
Some examples of automation that you can use are social media scheduling, email marketing platforms, and even planning tools to help you work out what to send and when.
As you can see, there is so much to try in B2B marketing that you really should never rest on your efforts. Think about how you can improve your sales and your marketing efforts, and I can promise you that it will all be worth it in the end. If for no other reason, than it will ensure that your business is as successful as possible.
Some of my services:
Outsourced Marketing Management
Need help?
If you would like help with your marketing then bringing on a marketing consultant with a fresh pair of eyes can make all the difference. I work with B2B businesses and professional service firms in London, Kent, UK and Europe as well as specialising as a Legal Marketing Consultant. Please get in touch or book a free 30-minute consultation.