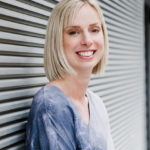 When it comes to SEO, it doesn't matter what business or professional services company you are running; you will need it. This may be your more standard approach to SEO that you see online or more specific SEO strategies such as local SEO.   
Local SEO is essential for law firms in particular. This is because those potential clients looking for the services that law firms offer are likely to want to find a firm in their local area.   
So, where do you start? How do you make the most of local SEO? Here are some of my top tips on how you can make sure that you are leading the way on local law firm SEO.  
Check the speed and performance of your website  
Before you even start to think about other aspects of SEO. You need to make sure that your website is up to scratch. Assess the current performance of your website, mainly looking at things like page loading times. These things may not seem that important, but when you have brought clients to your website, you want them to be impressed by what they see.   
You also want to take the time to think about whether your business works on mobile and a standard computer. The majority of searches (and visits, for that matter) are going to come from mobile users, which means that this is something that you need to make sure that you are doing within your website.   
Always check your keywords  
The main thing about SEO is the keywords you use, which means that you need to pay attention to this part of the process. You should always take the time to check your keywords. Think about the most popular phrases and keywords that relate to law firms, and then make sure that these are optimised in your content.   
Include your location in your content  
One key aspect of local SEO is to ensure that the location that you are in (and where your clients are likely to be) is included in your content. It is great to have it in the main bulk, and this will undoubtedly help your efforts, but if you want to maximise your impact, you want to include it in your title tag, your heading, and your meta description.   
Have a Google My Business page  
Another great approach that you can take to local SEO for your law firm is making sure that you have a profile on Google My Business. This tool on Google is aimed at local searches rather than just being about your visibility online as a whole, which means that you will come up in local searches and give them the information that they are going to want to find out about your business.   
Don't forget voice searching  
Whilst you are giving your website an SEO overhaul, it is always worthwhile thinking about other key aspects of SEO. Always take the time to look at voice searching and how keywords will fit in with this. The way keywords work for voice searching is different from how they work for standard SEO searching, so be aware of the changes you will need to make to fit in with this.   
As you can see, there is a lot to think about when it comes to local SEO for law firms. However, whilst it may seem like a lot of work, I can assure you it is worthwhile doing as being visible online to your potential clients will help you grow your law firm and build your client base as much as you can.   
Some of my services: 
Outsourced Marketing Management
Marketing Consultancy Services and Power Hours
Need help?
If you would like help with your marketing then bringing on a marketing consultant with a fresh pair of eyes can make all the difference. I work with B2B businesses and professional service firms in London, Kent, UK and Europe. Please get in touch or book a free 30-minute consultation.