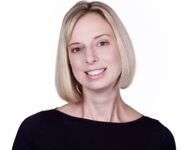 One of the most important tools for marketing your law firm is the content that you are sharing on your blog. Or should that be, the high-quality content that you are sharing. Not only does having a blog mean that you can pack in plenty of glorious keywords, but it also means that Google is going to be impressed with the fresh content that you are putting out there.
Blogging also shows that you are an expert in your industry and if you are seen to be an industry expert, then there is a much better chance that potential customers are going to want to use you.
The only problem with blogging, especially on a regular basis, is that you need to find new things to blog about, otherwise your blog is going to feel stale and old. To help you to get your blogging back on fire, I have put together a few ways that you can boost your search for new content.
Find out what people are talking about online
Sometimes the best way to find ideas for content on your blog, is to have a look at see what questions and thoughts people have within your own particular area of law online. When you find questions that keep coming up, or key areas of discussion that seem to be talked about on a regular basis, well, then you have found a topic that might just work for a blog post.
Ask your team to make a note of calls coming in
Of course, online posts can really help when it comes to finding ideas for blog content, however, you should never underestimate how good the calls that come into your law firm can be as a resource too. Ask your team to make a note of the calls that come in and the type of queries that you receive, this will help you to think about things that will make good content ideas.
Think about seasonal trends
It can be hard to work seasonal trends around law, but there are definite ways that you can make seasonal trends and certain times of year be relevant to your blog content. If you offer family law as a part of your key services, then why not use holidays around the year to share content relating to these services?
Don't be afraid to recycle the old and make it new
Sometimes you are going to have exhausted all your avenues to finding new blog content and you are going to wonder what else you can do? When these times happen, it might be a good idea to start thinking about whether you can repurpose old content and give it a new lease of life?
Some of the key information may have changed that relates to that subject, or you might have changed how you offer the service that relates to it. No matter the reason, repurposing old content can make just as well as writing entirely new content.
Blog content is important for your firm's marketing efforts, but it can be hard to get right. Hopefully these ideas have inspired you to create some fresh content and make sure that your blog is a place that potential customers want to visit.
Take a look at the services that I offer that could help your law firm: