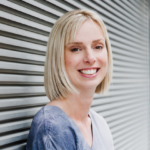 Have you heard of the term marketing consultant? Do you know what it actually means? And whether or not a marketing consultant is what your business needs? Maybe you are worried that it is all just hot air and nothing more?
Here is what you need to know about marketing consultants and what they can do for your business. 
So, what are marketing consultants?
As skilled business professionals, marketing consultants either work for themselves, offering their service directly to their clients. Or are part of a consultancy agency.  
Overall, the main aim of a marketing consultant is to help ensure that their client's marketing efforts are the best they can be. They will make sure that not only the right marketing strategies are identified but they are also put in place. 
They will work with a business to create a detailed plan for marketing. And know the right messages that need to be communicated. They will also be able to suggest the approaches that will match the plans. 
Marketing consultants will monitor the progress of their clients. And therefore, ascertain whether or not they need to take a different approach to reach the end goals. Which means, they are not for the short term.
What should I look for?
Now you know more about what a marketing consultant is and does. You are going to want to make sure that you hire one that is right for your business. So, the main thing you should look out for is that they have experience. That they will know what they are doing when it comes to marketing.
Although, they might not have years of experience in running their own marketing business. They are likely to have a wealth of experience in the industry as a whole.
However, if you are interested in credentials ask them about it. I am Chartered Institute of Marketing qualified and a Fellow member of the institute too. Additionally, I have a Chartered Marketer status. Which means I am dedicated to my ongoing professional development. Qualifications and memberships do lend themselves to show expertise and dedication to the profession.
They would have worked with a variety of clients. Which will mean that they have knowledge of the different aspects of marketing. Also, they would be interested in the latest marketing news. So they have their finger on the pulse of what is going on in the world.  
It is always a good idea to ask any marketing consultant that you work with to show you the results they have achieved with previous clients. Even better if this can be a client who is similar to you. Be that in industry or perhaps in end goals. 
Above all, you will want to make sure that whoever you choose is going to make sure you achieve what you want for your business 
Whilst some business owners will just want someone who can advise them on where they are going wrong. And things they can do to improve their marketing efforts. Others may want to make sure that their marketing consultant can offer a whole lot more. 
For instance, they may want someone who can help them redesign their website. Help them with copywriting. Research into customer satisfaction and also identify opportunities in which they can appeal to new customers.  
These are just some of the things that a marketing consultant can do for your business. However, it is not limited and can be whatever you want it to be. If you find the right consultant. 
 Some of my services: 
Need help?
If you would like help with your marketing then bringing on a marketing consultant with a fresh pair of eyes can make all the difference. I work with B2B businesses and professional service firms in London, Kent, UK and Europe. Please get in touch or book a free 30-minute consultation.