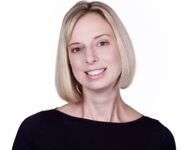 No matter what business you work in. You are always going to want to find as many new clients as possible. This is true across a wide range of industries and also true for accountancy practices too.
There are some ways to secure new clients which are easy enough to recognise and then do. But there are also ways that you can search for new clients that you might not think of straightaway.
So, to help you to make sure that you run a successful accountancy practice here are a few ways that you can search for some brand new clients.
Always know who your target audience is
Before you even begin to try and secure new clients it is definitely worthwhile making an effort to do your best to identifying who it is that you are trying to appeal to. The more information that you have about your target audience the better chance that you will have of finding them. As well as turning them into brand new clients for your practice.
Ask for referrals for your accountancy practice
You should never underestimate the power of word of mouth when it comes to securing new clients. If potential new clients hear that you are able to provide a great service from other people that they know. They are much more likely to come to you and try your services out for themselves. Best of all, referrals cost nothing, which means that they have a great return of investment for you as a practice.
Be a good networker
There are not many people who will admit to being a fan of networking. However, networking is actually a useful tool when it comes to securing some new clients. Face to face interaction can be hugely powerful, especially when it comes to those services that have a real sense of trust attached to them (such as looking after someone's money) so you should always make an effort to get up close and personal with some potential clients in the future.
Be seen as an expert accountancy practice
In order to appeal to brand new clients, you are going to need to be seen as a company that knows just what it is talking about. There are a variety of ways that you can do this. The simplest way is to write blogs and other content which allows you to share your expertise, or perhaps speaking at key events or seminars that allow you to raise your profile even higher.
The great news is that new clients are not that hard to find, so long as you look for them in the right way. Once you have made the effort to source those new clients, then it is down to you to deliver the service that they are looking for and ensure that they stay a client in the long-term.
Find out more about how I can help your practice:
Accountancy practice marketing