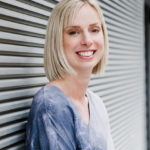 Is your website really that important for your professional service firm? If there is one thing that someone is going to look at with a professional service (such as lawyers or accountants), it is that they are someone they can trust. So, how do you do this? How do you create a feeling of trust when you only present yourself online rather than in the real world?
To help you, I have put together my guide on how to make sure that your professional service firm's website is as trustworthy as possible and ensure that you appeal to as many clients as possible.
Always choose an explicit domain name for your website
Your website's domain name is one of the first things that a visitor will know about you. This means that you need to get it right. It needs to be easy to understand and remember, so keeping it to around three words maximum is good.
It is always a good idea to make sure that your domain name matches your practice name as closely as possible. Not only will this make it easier for people to remember, but it will also show that the website is directly linked to you as a firm.
Design it well
Have you ever been on a website that is messy, too busy and not clear in any way? If you have, then, did you think that the company was professional? That they were going to be able to deliver you the service that you need? Probably not.
This means that you need to make it as clean and straightforward as possible when it comes to website design. Choose a font that is easy to read and that stands out. Have your logo on the page and ensure that it is high quality. These may seem like the obvious things to do, but you would be surprised by just how many professional service firms forget about doing this vital step.
Have a website SSL Certificate
To protect your website (and those who are visiting it), you will need an SSL certificate. This shows the visitor that any details or information obtained on the website will be kept secure, usually by encrypting it.
Share lots of reviews
One thing that really boosts trust in your clients is knowing that you have done a good job previously. This means that it is vitally important to make sure that you share as many reviews as you can. Good reviews show that you can deliver on the level of service that you say that you can. But even those that are less than glowing can help.
You may think that less than positive reviews are bad news, but they don't have to be. Even with your best efforts, there will be some clients who are not 100% happy. If they share their thoughts on your review page, then you can use this as your chance to show that you take on board there feedback, that you remain professional when you are dealing with those clients.
Your content should read well
Of course, not everyone is a natural writer; however, you should never overlook how vital the content you have on your website is. The content shows that you know what you are talking about and can help you look professional.
This means that you need to take care of your content and always take the time to create content that is the best quality possible.
Be human
The last thing to take away from these top tips is that you should always be human. It can be hard to convey a personality when you are virtual, but there are things that you can do to try and make yourself appear as human as possible.
If you can create a sense of trustworthiness within your website, you are giving yourself the best chance to secure new clients and boost your firm. So, what are you waiting for? Take a look at your website and see if there is something that you can do to make things that little bit better.
Some of my services:
Outsourced Marketing Management
Need help?
If you would like help with your marketing then bringing on a marketing consultant with a fresh pair of eyes can make all the difference. I work with B2B businesses and professional service firms in London, Kent, UK and Europe. Please get in touch or book a free 30-minute consultation.