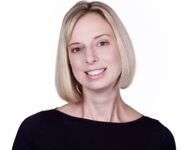 It can often be the case that many people who run law firms will think that they are running a business that is relatively safe compared to others out there. Of course, there is some truth to this, there will always be clients who need to use these services; however, you still need to think about marketing.
Without marketing your firm, you are going to find it much harder to appeal to clients, to find clients and to make sure that you are standing at the front of your industry.
So, where do you start? Why not grab yourself a cuppa and let's talk marketing tips for law firms…
Always have a website
We live in a modern world, a world whereby many people will head online to find out more about a business if they want to use their services. This means that it is vitally important to make sure that you have a website for your law firm. People will want to be able to see that you are a viable business and they want to be able to learn more about your services and what you can do for them. This means that a website should always be something that you take the time to do. Many of the law firms that I have worked with have old clunky websites and I have been involved in working with agencies to help the rebrand because there is nothing more off putting than a horrible old website.
Consider blogging or vlogging
Content marketing is an important part of marketing your business. The great news is that content marketing can be relatively easy to do and there are plenty of ways that you can get your content out there. Blogging is probably the most common way to put together content to market your business, however, if you want to try something different then you may want to consider vlogging (or video blogs such as what you see on YouTube) too. Vlogs can be particularly useful for getting your face out there and showing people that you are a normal individual.
Never ignore SEO
If you are putting together a website or some content for a blog, then one term that you are likely to hear about is Search Engine Optimisation. This is a process that helps your website to be ranked on search engines, so, when a prospective client searches for a set term on Google for example, your website will be one of the results that is shown to them.
SEO is based around keywords and whist it can have a huge impact on whether or not your website is seen online, it is also relatively easy to get to grips with and implement for your website. Take a look at my SEO blog here for some good starter tips.
Share your law firms case studies
If you are looking for content for your blog, then one great idea is a case study. Case studies not only give you something to talk about and share, but it also shows that you have given your customers a great service. Recommendations and testimonials can be incredibly powerful and they are definitely something that you should take the time to write up and share.
Marketing is something that you should always make an effort to do for your business. It can seem like it takes time away from other aspects of running your law firm, but the truth is that it can have a hugely positive impact on your business and how successful you are in the future.
Interested in seeing how I might be able to help you? Take a look at my: 
Outsourced Marketing Manager Retainer