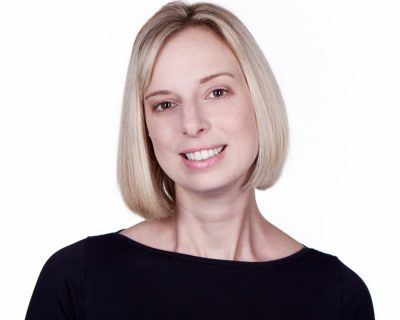 Are you looking to start using social media to promote your business but you don't know where to start?
Social media can be overwhelming, especially when you are starting from scratch. However, it's also a brilliant tool to help raise awareness and get your message out to the masses.
Social media is all about having a planned approach and making sure that you use social media appropriately for your business. Not all channels will work and more importantly, you don't have to be on EVERY channel! Think about your target audience and understand which channels they use.
So what do you need to start thinking about when you take the leap into the wonderful world of social media? Here's some advice to help you along the way.
What are you trying to achieve with social media?
First thing is what are my objectives for starting up a social media profile? Is it brand awareness, is it engagement with your existing customers or are you trying to attract new ones? Have a clear goal in mind. Also remember that social media should never be used for the hard sell, the likelihood of your sales soaring through social is minimal (unless you are really lucky).
Who are you trying to reach and what platforms should I use?
Think about who your core key audiences are. Are they Finance Directors or Logistics Managers? If so you may want to consider LinkedIn. Are they 18-25yr olds? Again maybe snapchat or Instagram is the way forward for the younger generation. Are you looking at getting in front of a wider audience – perhaps Twitter or Facebook could work? Take a look at who your audience is and where they might be online.
How do I maximise my profile?
Once you have decided which social media platforms to join, make sure you maximise your profile. Have a profile image of yourself, include a well-designed cover image for your company and make sure you fill out the bio as much as possible. If you are on Twitter make sure you include some key hashtags in your profile. Also, add your location to all profiles as well as your website link.
How can I start planning my content?
When planning your content you must be realistic but also sensible. Posting once a week to Twitter or Instagram, for example, just won't be enough.
Roughly I take this approach to the content that I want to plan. I share 80% valuable and interesting news related to my company and industry.  The remaining 20% promoting my blog or services (but mainly my blog).
I also think that at a minimum you should post:
2-3 times a day on Twitter
1 a day on Facebook and LinkedIn ( not on sat/sun for LinkedIn)
2 a day on Google+
I would definitely suggest using a planning tool such as buffer. I plan all my social media posts in for the week at the weekend. It takes me about 1 hour to do and I can do this across a number of my profiles. It's easy and means I don't have to worry about my content over the week.
What makes a great social media post?
Imagery
Always add an image to every social media post. This might sound like a nightmare but with using tools such as buffer it will automatically pull through the post's image for you.
Handles
If you are sharing content say from @helencmarketing then use my handle in the tweet – it gives great kudos. It will also make me pay attention to you and who you are. Going forward you will be on my radar and who knows I might share your content too!
Links
Always make sure there is a link in any post you create. Especially the links to your own website. This is really important so you can drive traffic back to your site.
Hashtags
Use #hashtags. For a lot of people, they are confusing but think of it as a way of promoting your message further than the people who are following. So if you are giving business tips you may want to include #biztips or #biztalk.
People will use these hashtags to search for content that is interesting to them. They will see your tweet because you have included these hash tags. If you are not sure what hashtags to use then check out hashtagifyme.
Also, just a hint hashtags don't work for LinkedIn but are ok for Twitter, Facebook, Instagram and Google+.
Hopefully, these tips will get you started on your social media journey. Social media does take time, be patient and consistent with it!
Need any advice or guidance? Get in touch with me and I can help you through the process!
Also, don't forget to sign up to my e-newsletter for marketing hints and tips straight to your inbox – don't worry I won't spam you, I just send one email a month!